Mr. Graham Goes to Washington: First Pastor Honored in US Capitol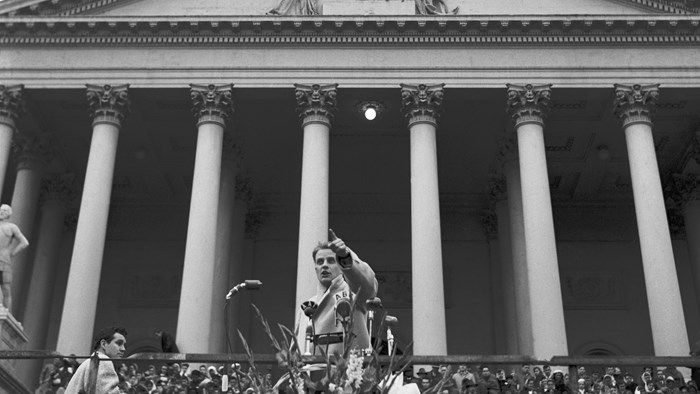 Image: Bettmann / Getty Images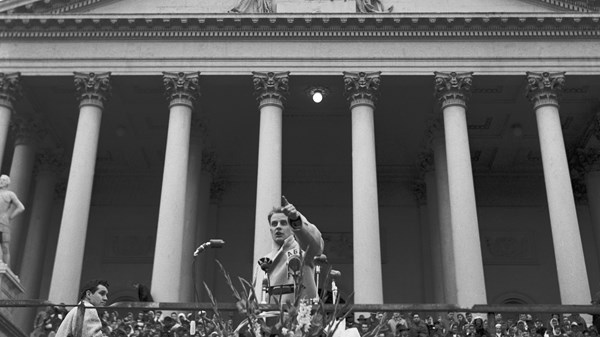 Mr. Graham Goes to Washington: First Pastor Honored in US Capitol
A week after his death, Billy Graham will become the first religious leader and fourth private citizen in history to lie in honor at the US Capitol.
House Speaker Paul Ryan and Senate Majority Leader Mitch McConnell will take part in the service on Wednesday, February 28, and Graham's casket will be on display in the Capitol Rotunda through Thursday, March 1, where the public is invited to pay their respects to America's pastor.
The position of lying in repose in the Capitol building is reserved for the nation's "most distinguished citizens," including presidents, politicians, and military officers, who lie in state for public viewing. The last private individual to lie in honor in the Rotunda was Rosa Parks in 2005.
"In recognition of Rev. Graham's long and distinguished service to the nation, it is our intention to ask the House of Representatives and the Senate to permit that his remains lie in honor in the Rotunda of the Capitol," wrote the two legislators in a letter to the Graham family.
Over his decades in ministry, Graham was active in American public life and met with presidents from Harry Truman to Barack Obama, spoke at more inauguration ceremonies than any other religious figure, and regularly prayed for the country's leaders.
Ryan and McConnell announced the congressional honor on Thursday, following the news of Graham's memorial plans in his home state of North Carolina.
"As soaring a figure as he was, Rev. Graham connected with people on an elemental level. His reach was rooted in decency, humility, and love," Ryan said in a statement. "He set a tone of ecumenical inclusion, advocated civil rights, and refused to accept the segregation ...
02/22/2018