World Cup Evangelism Evades Russia's Ban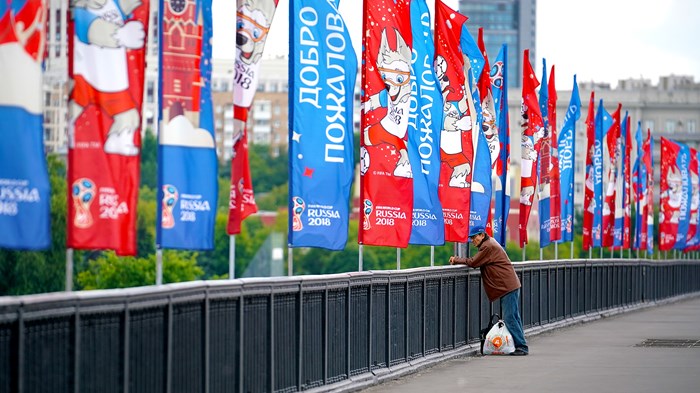 Image: Christopher Furlong / Getty Images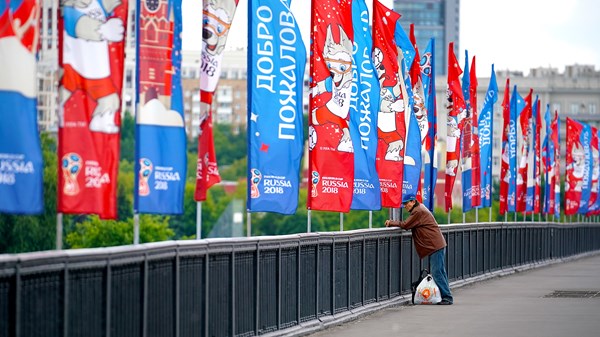 World Cup Evangelism Evades Russia's Ban
When the biggest sporting event in the world—the World Cup—comes to a country with tight restrictions against missionary activity—Russia—ministries hoping to use the international gathering for evangelism have to get creative.
There will be no huge campaign to hand out soccer-themed tracts or testaments from street corners, as Christians did along Copacabana Beach in Brazil during the last tournament four years ago. Russia's 2016 anti-evangelism regulations, part of its Yarovaya law, bar believers from sharing their faith outside of government-sanctioned church buildings. That applies to the dozen venues hosting World Cup games over the next month.
There won't be scores of Christians flying in to partner in proselytization efforts, either. For several years, the government, with its ties to the Russian Orthodox Church, has shut down foreign missions groups, stopped issuing visas for missions workers, and threatened to deport visitors who violate the restrictions.
So since the law requires evangelism to be confined to officially recognized churches and to be led by Russian nationals, the country's Protestant minority decided that's what they'll do. If they can't reach out, they'll get World Cup fans to come to them.
More than 400 evangelical congregations across Moscow, Saint Petersburg, and other host cities will open their buildings for game viewings and fellowship during the month-long international tournament.
Since many of the popular matches have sold out, the churches will offer fans a place to cheer on the Russian team (soccer is second only to hockey in popularity in the former Soviet state) on the big screen as well as snacks like popcorn and sunflower ...
06/14/2018