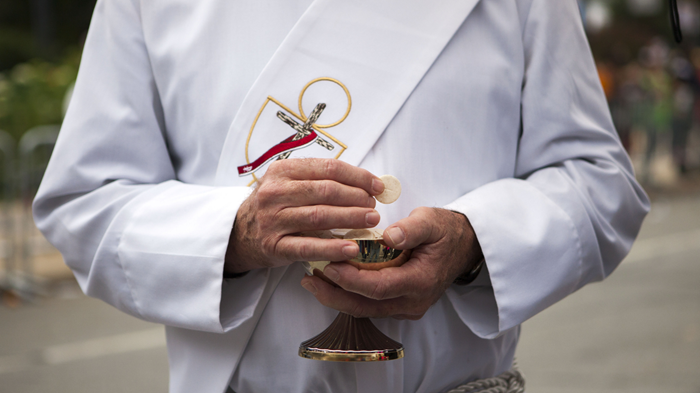 Image: Jessica Kourkounis / Getty Imges
For all the progress made toward bringing evangelicals and Catholics together, the notion of a shared Communion table between the two traditions—each with their own theological and ecclesiastical understanding of the Lord's Supper—has pretty much always been off the table.
Yet, a recent proposal by German bishops aims to allow the Catholic Church to offer the sacrament to certain Protestants—those who are married to practicing Catholics and desire to participate in Communion together.
Though the Vatican initially rejected the notion last month, officials will meet in Rome Thursday to, as its press office said, "deal with the theme of the eventual access to the Eucharist for non-Catholic spouses in mixed marriages," according to a Catholic News Service report.
Three-quarters of German bishops approved the measure earlier this year. But those critical of the move questioned whether the national conference had the authority to expand who was eligible to receive ...
1