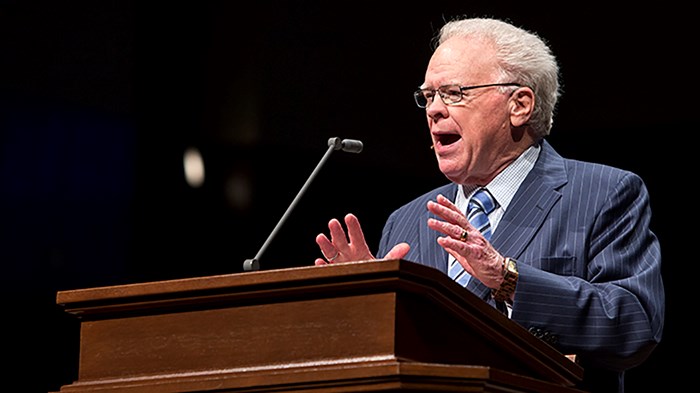 Image: SWBTS
A growing group of Southern Baptist women called for Paige Patterson to be removed as president of Southwestern Baptist Theological Seminary (SWBTS) on Sunday, due to what they claimed was his "unbiblical view of authority, womanhood, and sexuality."
Patterson, one of the most influential leaders in the Southern Baptist Convention (SBC), has faced widespread criticism in recent weeks for old remarks, including a discussion of divorce in cases of abuse and multiple comments on women's appearances.
"We cannot defend or support Dr. Patterson's past remarks," stated an open letter to SWBTS trustees, which grew from 100 to more than 1,000 signatories on Sunday night. "No one should.
"The fact that he has not fully repudiated his earlier counsel or apologized for his inappropriate words indicates that he continues to maintain positions that are at odds with Southern Baptists and, more importantly, the Bible's elevated view of womanhood," ...
1