Refugee Ministries Fight New Resettlement Requirement
Image: Mario Tama / Getty Images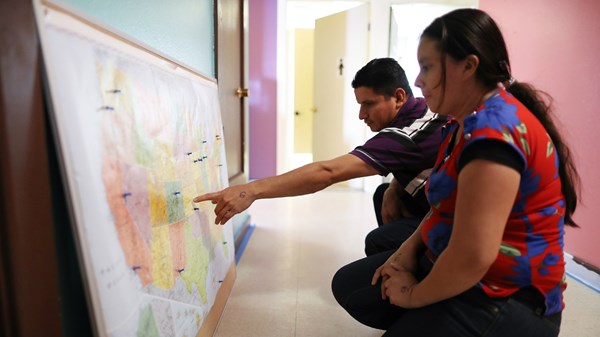 Refugee Ministries Fight New Resettlement Requirement
Update (January 8, 2021): The 4th US Circuit Court of Appeals on Friday sided with faith-based refugee resettlement groups that sued over an executive order allowing state and city governments to refuse refugee placements, affirming a lower court's decision to block the order a year ago.
The appeals court agreed that the Trump administration policy "would cause inequitable treatment of refugees and undermine the very national consistency that the Refugee Act is designed to protect." Lutheran Immigration and Refugee Service, Church World Service, and the Jewish organization HIAS also argued that the order would impede their scriptural calling to "welcome the stranger."
World Relief, the humanitarian arm of the National Association of Evangelicals and one of nine nongovernmental organizations resettling refugees in the US, filed an amicus brief supporting the fellow faith groups.
Over the past four years, the refugee resettlement program dropped by 80 percent, down to a record low of 15,000 admittances a year. World Relief and other agencies are rallying for support as they anticipate a return to a refugee ceiling of 125,000 under President-elect Joe Biden.
---
Faith groups are mobilizing in response to a new Trump administration policy that could prevent them from welcoming refugees and make it harder for refugees to reunite with family already in the US. Some refugee resettlement ministries are petitioning states, and others are suing the federal government as a December deadline looms.
President Donald Trump signed an executive order in September requiring state and local governments to opt in to refugee resettlement. Starting the day after Christmas, refugees will only be sent to areas where both ...
12/03/2019