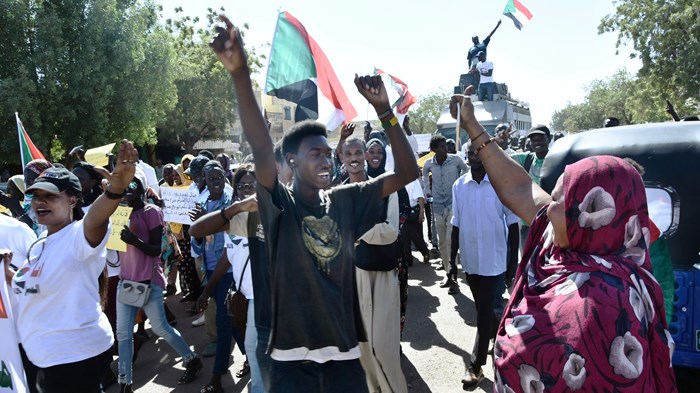 Image: Mohamed Okasha / Associated Press
KHARTOUM, Sudan (AP) - The Sudanese Christian marchers weaved through bustling markets and traffic-clogged streets wearing "I Love Jesus" T-shirts or colorful traditional robes known as thobes.
"Glory to God in the highest. And on Earth, peace, goodwill toward men," a speaker said. Hymns blared and chants of hallelujah intermingled with loud, emotion-filled cries of celebration. Passersby and merchants snapped photos or flashed victory signs.
The marching group from the Bahri Evangelical Church was small, but the symbolism of the moment loomed much larger. The March for Jesus holiday tradition had been suspended in recent years under authoritarian President Omar al-Bashir, whose government was accused of harassing and marginalizing Christians and other religious minorities.
This holiday season, a year after the eruption of the uprising against al-Bashir, Sudan is transitioning away from his three-decade repressive rule. The military overthrew him in April after months ...
1