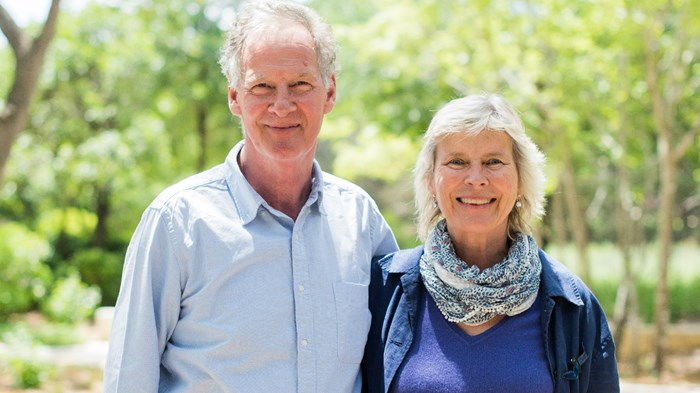 Image: Wendi Poole / Laity Lodge
The global creation care community is grieving the loss of some of its most prominent evangelical advocates after the top leaders of A Rocha International—cofounders Peter and Miranda Harris and CEO Chris Naylor and his wife Susanna—suffered a fatal car crash on Monday.
Miranda Harris and the Naylors were killed when their car flipped over a bridge into a river in Port Elizabeth, South Africa, according to news reports. Peter Harris and the driver remain in stable condition. The team was visiting South Africa in connection with A Rocha and in hopes of future ministry opportunities there.
"We know that this comes as a profound shock to everyone in the A Rocha Family and others all around the world," the UK-based Christian conservation organization stated.
The Harrises founded A Rocha over 35 years ago and have been credited with spreading the creation care movement among Christians around the globe. Chris Naylor joined in 1997, overseeing their conservation work in ...
1