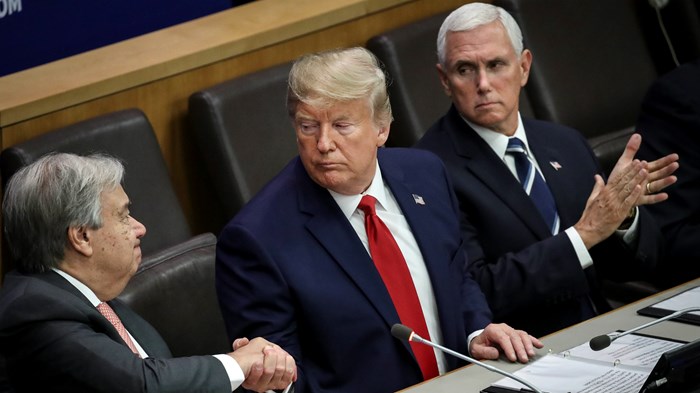 Image: Drew Angerer / Getty Images
Speaking before the United Nations today, President Trump praised the country's religious freedom record and cited figures that suggest the rest of the world has much work to do, as he announced new funding to protect religious sites as well as business partnerships to fuel the cause.
"Our nation was founded on the idea that our rights do not come from government, but from God," said Trump. "Regrettably, the freedom enjoyed in America is rare in the world."
Trump said he had asked Vice President Mike Pence to double-check the figure of 80 percent of the world's population living in areas that restrict religious freedom. According to Pew Research, 83 percent of the population lives in places with "high" or "very high" restrictions, mostly targeting religious minorities.
"Today, with one clear voice, the US calls on the nations of the world to end religious persecution," Trump said.
Pence stated that Trump was the first ...
1