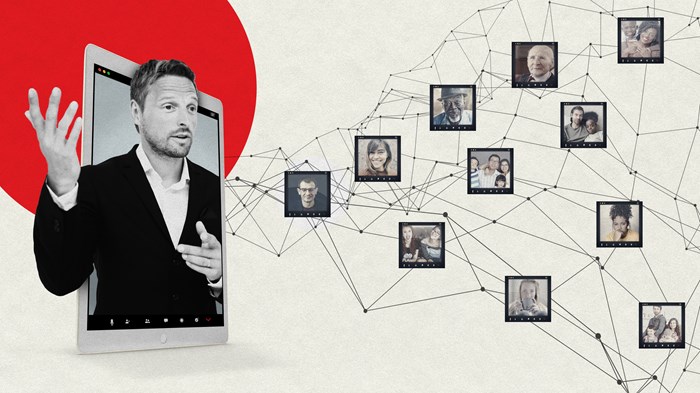 Image: Illustration by Rick Szuecs / Source images: Dahl Per / Getty / Michał Parzuchowski / Kal Visuals / Matheus Ferrero / Fred Kearney / Unsplash / Heyday Photism / Victoria Borodinova / Jack Sparrow / Andrea Piacquadio / Nappy / Wallace Chuck / Pexels
Phillip Bethancourt's kids aren't convinced other children actually live in College Station, Texas. They moved from Nashville a few weeks ago for their dad's new job as pastor of Central Church, but because of the coronavirus shutdowns, the four boys have yet to go school, make friends in the neighborhood, or meet the kids at their new church.
Bethancourt too is living in his own strange parallel reality, preaching to a video camera in an empty auditorium and waiting for a congregation he hasn't seen to officially vote him in. If all goes as planned on Sunday, he'll become a lead pastor for the first time while his flock is still social distancing.
"Nothing matches the opportunity to be with people in person," said Bethancourt, who left his job as vice president of the Ethics and Religious Liberty Commission to pursue the call at Central Church. "But I would say the process we've been using so far is the best substitute we can create." ...
1