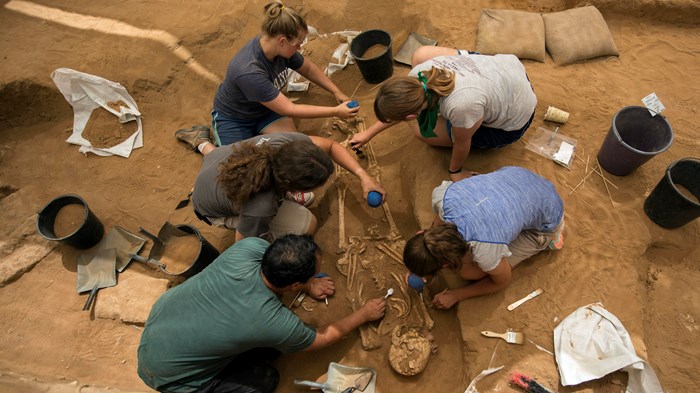 Image: Tsafrir Abayov / AP
The nation's leading evangelical archaeology program is closing, partly in response to COVID-19. Southwestern Baptist Theological Seminary (SWBTS) will shut down its archaeology program in May, terminating five professors and discontinuing its degree program, which currently has more than 25 graduate students.
The decision came as "part of campus-wide budgetary reductions necessitated by the financial challenges associated with COVID-19," according to a statement SWBTS sent to Christianity Today.
The change is also part of an "institutional reset," according to the statement. The former president of SWBTS, Paige Patterson, was forced out in 2018 after the board of trustees determined he had mishandled two cases of seminary students reporting they had been raped. The following year, the new president, Adam W. Greenway, said the seminary needed to "recalibrate" and return to its core commitments.
The archaeology program was not part of that vision. ...
1