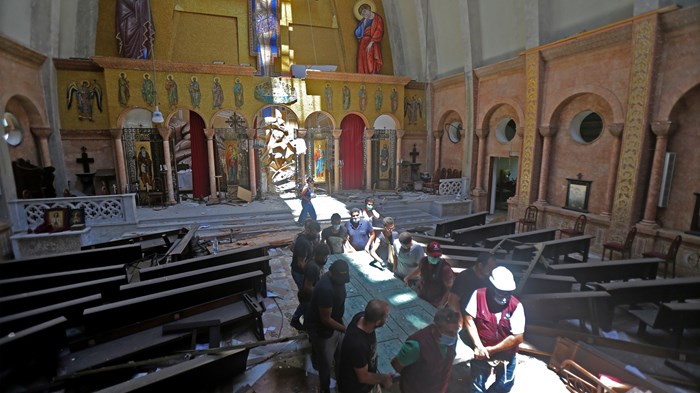 The massive explosion that rocked Beirut on Monday evening has left dozens dead, hundreds injured, and more than 300,000 displaced from their homes.
Millions around the world watched in horror as the detonation of 2,750 tons of confiscated ammonium nitrate laid waste to the Mediterranean port and surrounding neighborhoods. The equivalent of a 3.3-magnitude earthquake was felt deep into the coastal mountains of Lebanon and as far away as Cyprus.
The images of destruction reminded many of the small Middle Eastern nation's 15-year civil war that lasted from 1975 to 1990.
In addition to interviewing leaders from 12 evangelical ministries in Beirut, Christianity Today also spoke with Joseph Kassab, president of the Supreme Council of the Evangelical Community in Syria and Lebanon. Based in Beirut but born in Aleppo, Syria, Kassab reflected on the damage suffered in Christian neighborhoods, early efforts to assist the suffering, and hope for what this tragedy might produce in the Lebanese ...
1