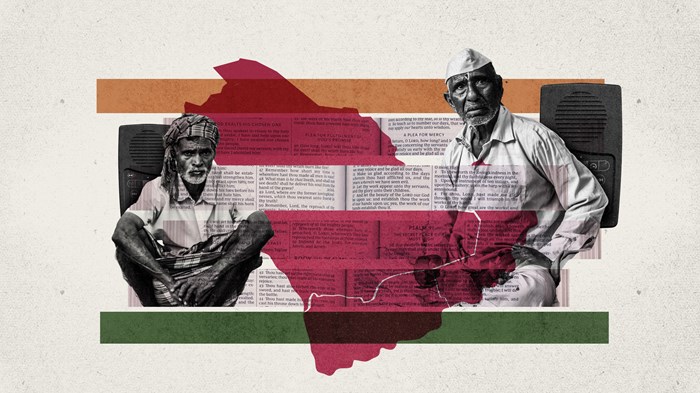 Image: Illustration by Rick Szuecs / Source Images: Pexels
Joining 80 leaders from 24 countries in Washington, DC, last September, the World Evangelical Alliance (WEA) announced 2020 to be the Global Year of the Bible.
"Ignorance of Scripture is ignorance of Christ," said WEA general secretary Ephraim Tendero. "In contrast to the sacred writings of many other traditions, the Bible is meant to be read and understood by all people."
But what if they cannot read? This is the case for up to 40 percent of the 1.5 million Telugu-speaking workers in the Gulf states. Having dropped out of school in their native India, these migrants find that the crowded labor camps of the United Arab Emirates (UAE) and Bahrain offer the best opportunity to support their families back home.
But having come to the glitzy Gulf to gain a meager share of petrodollars, many find also the spoken—and storied—words of Jesus.
In 2019, the Bible Society of the Gulf (BSG) was awarded "Best Mission Project" by the United Bible Societies ...
1