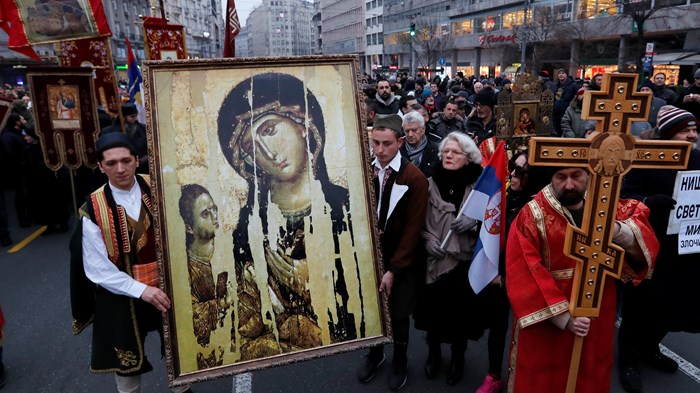 Image: Darko Vojinovic / AP
Deep within the Orthodox heartlands of the Balkans, one might expect local evangelicals to celebrate the passage of Montenegro's first religious freedom law.
Instead, as tens of thousands fill the streets to protest against it, the relative handful of believers find themselves on the sideline of a struggle between giants.
And the stakes could further shake the greater Orthodox world.
Europe's 6th-least evangelical country is also one of its newer nations. Having achieved independence from Serbia in 2006 through a tightly contested referendum, Montenegro is now seeking autocephaly—spiritual independence—for its local Orthodox church, viewed as a schism by the Serbian Orthodox.
Protests have erupted in Belgrade also, with thousands rallying last month against Serbian "suffering" in Montenegro and other neighboring nations. Crosses, icons, and church banners peppered the demonstrations.
But in Montenegro, rather than waiting for a liberating tomos (decree) similar ...
1