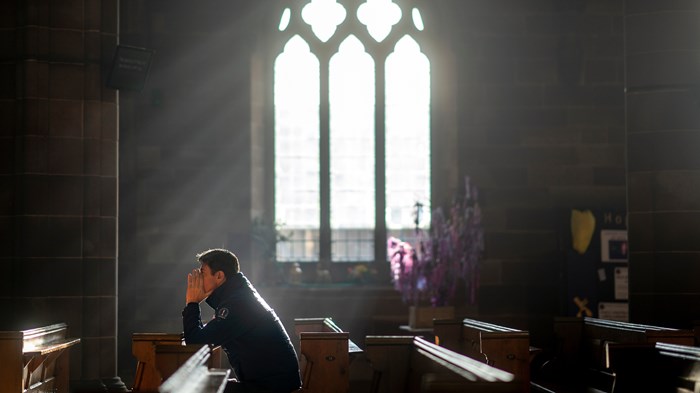 Image: Christopher Furlong / Getty Images
The Bible repeatedly teaches the value of regular prayer. "Pray continually," Paul tells the church in Thessalonica. Pray "in every situation," he advises the church in Philippi. And to the church in Colossi he says, "Devote yourselves to prayer."
The message is largely lost in Great Britain, however, where nearly 3 in 5 adults (57%) now say they never pray, up from 49 percent in 2017.
According to a new Savanta ComRes survey sponsored by Premier Christian News, 12 percent of British adults say they pray at least once a day. In contrast, a Pew Research Center survey last year found that 49 percent of Americans say they pray every day.
"It's not particularly surprising to see less and less people are choosing to pray regularly," said Marcus Jones, head of Premier Christian News. "What is interesting is despite many having big concerns about the future of our country and our world, people aren't choosing to respond in prayer." ...
1