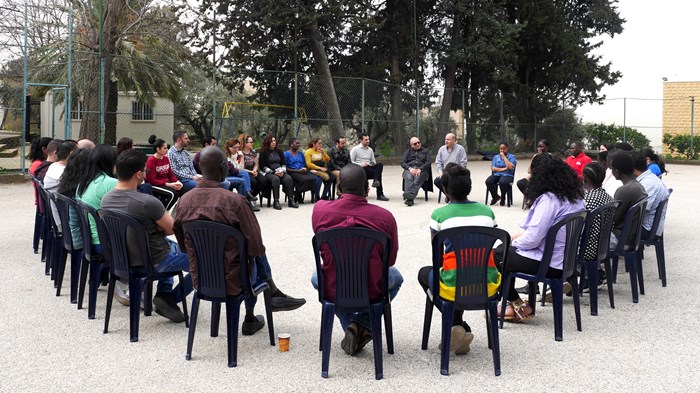 Image: Courtesy of ABTS
While Liberty University came under criticism for allowing students the option to stay on campus during the coronavirus outbreak, many other schools were also faced with a dilemma concerning the 1.1 million students who came from abroad.
According to a Quartz survey of 36 universities who host a third of the United States' international students, 26 told those students to leave campus.
Penn State gave three days notice. Harvard gave five. Duke, among others, offered emergency financial aid to help international students return home. Princeton allowed their residency to continue—until the end of the semester.
But Sudanese students at Lebanon's Arab Baptist Theological Seminary (ABTS) did not have a choice—even with tickets in hand.
Lebanon was one of the first nations to implement COVID-19 restrictions. Its first case was recorded on February 21, and by March 9 schools were shut down.
Four days later, at a regularly scheduled seminary picnic, Bassem Melki prepared to ...
1