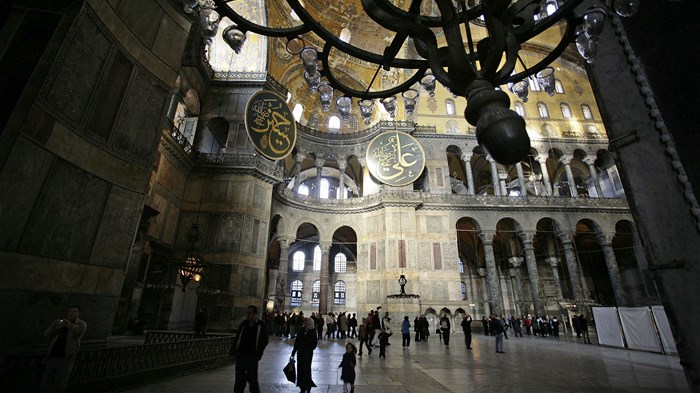 Update (July 10): Turkey's high court and president have approved the reconversion of Hagia Sophia into a mosque.
After 85 years as a museum, the Hagia Sophia is poised to once again become a mosque. Might it also again become a church?
A Turkish court is scheduled to rule on July 2 if the iconic Byzantine basilica can be opened for Muslim worship.
Built in 537 by Emperor Justinian, in 1453 the Ottoman sultan Mehmet II converted the Hagia Sophia into a mosque. Five centuries later, the secularizing founder of modern Turkey, Kamal Ataturk, turned it into a museum.
UNESCO designated the Hagia Sophia as a World Heritage Site in 1985.
President Recep Erdoğan has long stated his desire that the building would welcome prayer. In March, he led guests in silent Quranic recitation on the 567th anniversary of the conquest of Constantinople, dedicating the prayer to Mehmet II.
Last week, Erdoğan found an unlikely supporter.
"I believe that believers' praying suits better the spirit of ...
1