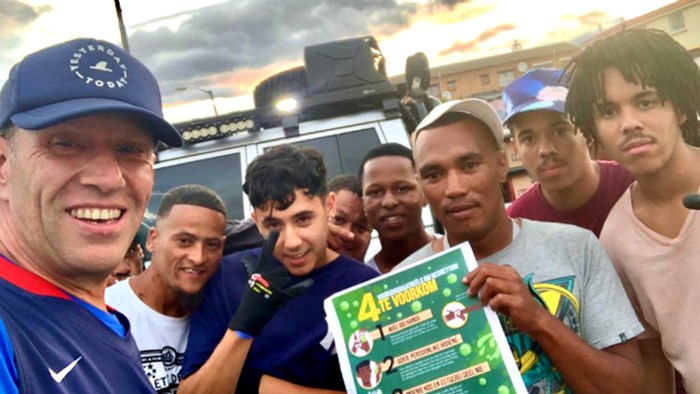 Image: Andie Steele-Smith
Somehow, an Australian-born investment banker in England went to South Africa and got mixed up with the "Americans." The gang, that is, in one of Cape Town's most dangerous townships (known outside of South Africa as "shantytowns").
And with them, the Hard Livings and Clever Kidz.
Called by God into a life far from his Christian but comfortable existence, Andie Steele-Smith has recently won international acclaim as the "gang pastor" crossing rival lines. Serving the last five years in 2018's second-highest homicide city, he has led murderers and drug lords to cooperate amid the coronavirus pandemic as a new distribution network for soap and emergency food delivery.
In addition to endemic crime, Cape Town counts 10 percent of the confirmed COVID-19 cases in all of Africa, and 60 percent of South Africa's cases.
With both mass media and the masses desperate for good news amid the pandemic, his story has been told by the Associated Press, ...
1