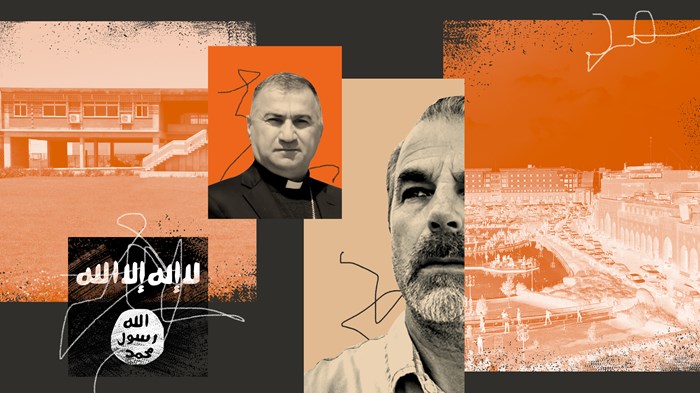 Image: Illustration by Mallory Rentsch / Source Images: Courtesy of Chaldean Church and of Stephen Rasche / WikiMedia Commons / Unsplash
For 25 years, Stephen Rasche was a "bare knuckles" international lawyer. But in 2010, he offered his services to the Chaldean Catholic Church of Erbil in Iraqi Kurdistan and has increasingly dedicated his life to the preservation of this ancient community.
Under the leadership of Archbishop Bashar Matti Warda, in 2015 Rasche helped found the Catholic University of Erbil, where he serves as vice chancellor. Also the director of its Institute for Ancient and Threatened Christianity, Rasche lived this title as ISIS ravaged Iraq's Christian homelands in the Nineveh Plains and many believers fled to Erbil.
After testifying on their behalf before the United Nations and the US Congress, Rasche allows them to represent themselves in his recent book, The Disappearing People: The Tragic Fate of Christians in the Middle East. The book has won a diverse range of endorsements, from leaders such as Matthew Hassan Kukah, bishop of the Catholic Diocese of Sokoto, Nigeria; Yahya Cholil ...
1