Books are the ideal gift because they let you share a new idea or riveting story with other people, inviting them into the words and pages you can't seem to forget.
Most of my favorite books have an inscription:
"Merry Christmas! Love, Mom and Dad 1997"

"This book made me think of you, I hope you love it as much as I did."

"Praying for you as you go through this hard time. We're here with you."
I don't cherish these only for the beautiful words from the author and giver, but they remind me of people I love. My family and friends were thinking of me when they picked out that specific book. I can see how they were cheering me on or walking with me through a devastating loss.
If you're looking for books for the special people in your life, we've made it easy for you. In the next few pages, you'll find great reads for this holiday season–just be sure to add your own note!
- Caitlin Edwards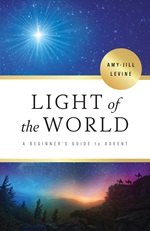 By Amy-Jill Levine
In Light of the World: A Beginner's Guide to Advent, author, professor, and biblical scholar Amy-Jill Levine shows how the Gospel narratives connect to the Old Testament; highlights the role of women in first-century Jewish culture; and emphasizes the importance of Mary's visitation, the census, the stable, the star of Bethlehem, and the flight to Egypt.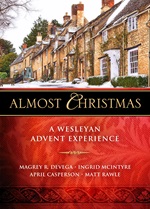 A Wesleyan Advent Experience
In John Wesley's famous sermon, "The Almost Christian," he encouraged people to follow Christ wholeheartedly. In Almost Christmas: A Wesleyan Advent Experience, readers will explore how we can make the same commitment to Christ during Advent, and connect our Wesleyan heritage with the traditional Advent themes of love, hope, joy, and peace.
By Paul David Tripp
The wonder and awe of the Christmas season can easily get overshadowed by lights, tinsel, bows, and papernot to mention last-minute trips to the mall and visits to the in-laws. In all the hustle and bustle, we often lose sight of what's most important. This book of 31 daily readings for the month of December by best-selling author Paul David Tripp will help you slow down, prepare your heart, and focus on what matters most: adoring our Savior, Jesus.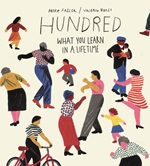 HUNDRED: What You Learn in a Lifetime
By Heike Faller, Illustrated by Valerio Vidali
In Hundred: What You Learn in a Lifetime, the simple pleasures and hard lessons of each age are gorgeously presented as a full-color, illustrated journey of the passage of time. Follow page by page, year by year, the course of a lifetime.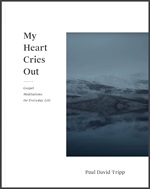 By Paul David Tripp
Bestselling author Paul David Tripp invites you into his personal reflections on his experience of God's ever-present grace through the ups and downs of his life. He shares his celebrations, disappointments, cries for help, confessions, and confusions in the form of 120 meditations that were written over many years through various joys and struggles.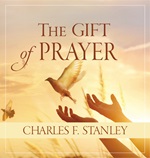 By Dr. Charles Stanley
In The Gift of Prayer, trusted pastor and bestselling author Dr. Charles Stanley explores many of the questions surrounding prayer, including the benefits of prayer and why sometimes God's answer is no. Perfect for anyone hungry to hear from God and to be changed through a close, personal relationship with him. Available where books are sold.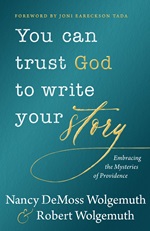 By Robert Wolgemuth and Nancy DeMoss Wolgemuth
In their first book together, bestselling authors Robert Wolgemuth and Nancy DeMoss Wolgemuth share stories of brave men and women who have decided to trust God with their unfolding stories. Learn why you really can trust God to write your story—no matter what plot twists you may encounter along the way.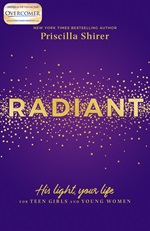 By Priscilla Shirer
Beloved New York Times bestselling author and speaker Priscilla Shirer (Fervent, The Prince Warriors) plays Principal Olivia Brooks in OVERCOMER. Radiant is written to help teen girls and young women understand they can find their identity in Christ. Paperback, $12.99.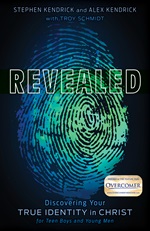 By Alex Kendrick and Stephen Kendrick with author Troy Schmidt
Who am I? It's a question you might ask yourself a lot, and this book for teen guys and young men will lead you through an investigation to find the answers. You'll learn that your identity is much more than your grades, your looks, or your athletic skills. The only One who truly knows you and defines you is the One who created you. Revealed will give you answers about who you are and where you're going, leading you to uncover your true Christ-shaped identity. Paperback, $12.99.
By Alex Kendrick and Stephen Kendrick
Based on the main theme of OVERCOMER, this book from New York Times bestselling authors Alex Kendrick and Stephen Kendrick helps adult men and women understand the importance of finding their true identity in Christ. This is the primary book from the movie. Jacketed Hardcover, $22.99.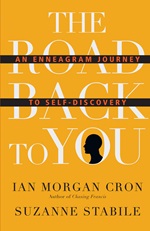 By Ian Morgan Cron and Suzanne Stabile
Ian Morgan Cron and Suzanne Stabile share their Enneagram wisdom and help you grow in knowledge of yourself, compassion for others, and love for God. Witty and filled with stories, this book takes you inside each of the nine Enneagram types, bringing you further into who you really are and leading you into spiritual discovery.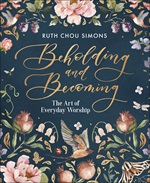 By Ruth Chou Simons
We become what we behold when we set our hearts and minds on Christ and his redemption story here in the details of our daily lives. Bestselling author Ruth Chou Simons invites you on a new journey full of intricate original art in Beholding and Becoming.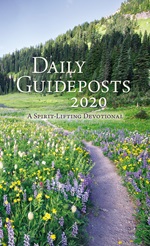 By The Editors of Guideposts
Daily Guideposts, America's bestselling annual devotional, is a 365-day devotional from the Editors of Guideposts that will help readers grow in their faith every day of the year. Each day readers will enjoy a Scripture verse, a true first-person story told in an informal, conversational style, which shares the ways God speaks to us in the ordinary events of life, and a brief prayer to help focus the reader to apply the day's message. Available everywhere books are sold.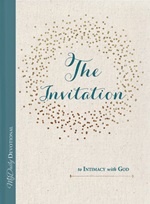 To Intimacy with God
Start a year of reflection and peace with the Father who longs for you to know how incredibly loved you are. With topics including peace, prayer, forgiveness, and joy, each brief but rich devotion inside The Invitation to Intimacy with God includes a Scripture verse and a prayer to guide you through your busy day. Available where books are sold.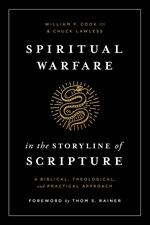 By William F. Cook III and Chuck Lawless
In Spiritual Warfare in the Storyline of Scripture, Cook and Lawless present a biblical theology of spiritual warfare and outline practical steps for believers to engage in the fight against Satan's forces in the local church, the family, the mission field, and beyond.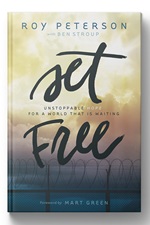 By Roy Peterson
In Set Free, American Bible Society President and CEO Roy Peterson shares how God has faithfully walked by his side through every circumstance—from the depths of a Mexican prison to the frontlines of Christian ministry. At the heart of Peterson's adventure is a book that turned his life upside down: the Bible.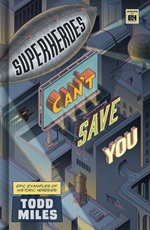 By Todd Miles
Throughout the history of the church there have been bad ideas, misconceptions, and heretical presentations of Jesus. Each one of these heresies fails to present Jesus as the Bible reveals him. In Superheroes Can't Save You, Todd Miles demonstrates how these ancient heresies are embodied in contemporary comic superheroes.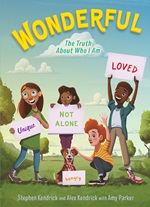 By Alex Kendrick and Stephen Kendrick with Amy Parker
This book for elementary school age readers focuses their identity right back where it belongs: on their hearts and souls and minds, reflecting the glory of the One who made them. Featuring full-color illustrations with short essay activities to help kids. By Alex Kendrick and Stephen Kendrick with Amy Parker. Hardcover, $12.99.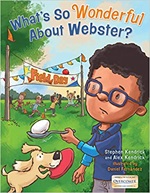 By Alex Kendrick and Stephen Kendrick
It's almost field day, and Webster is worried. He can't run fast, he trips on the jump rope, and his Frisbee always lands in a tree. How will he help his class get the medal? Webster is sure that God forgot to make anything special about him. Join Webster and his class as the whistle blows and he discovers a few God-given skills that just might save field day. This whimsical, illustrated picture book reminds young readers that they were each wonderfully made by God! Hardcover Picture Book, $12.99.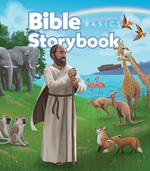 The Bible Basics Storybook will help you create special family moments. With 149 core stories from both the Old and New Testaments and beautiful illustrations, this Bible storybook will invite your children into the Word and keep their attention from start to finish.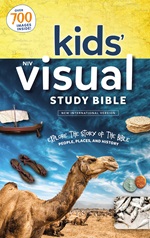 Hardcover
The NIV Kids' Visual Study Bible, for ages 8–12, brings the Bible to life in four-color illustrated splendor. This study Bible includes a spectacular full-color interior featuring over 700 illustrations, photos, infographics, maps, and study notes that visually represent key Bible information. Visit Zonderkidz.com to learn more.
Hardcover
Do you want to take your kids on an adventure through the Bible? The bestselling NIV Adventure Bible will get them excited about God's Word! Kids will be captivated with the full-color features that make reading Scripture and memorizing their favorite verses engaging and fun. Visit AdventureBible.com to learn more.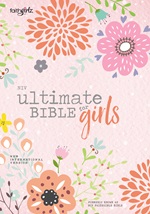 Faithgirlz Edition, Hardcover
Packed with exciting features that help tween girls better understand themselves and Scripture, the NIV Ultimate Bible for Girls teaches girls that the Bible is real, relevant, and, best of all, that the story of God and his people is also their story. Visit Zonderkidz.com to learn more.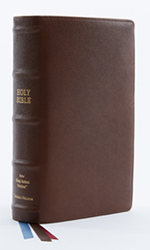 NKJV
The Premier Collection was created using the finest materials from centuries of Bible stewardship. Now you can enjoy the elegant durability of a Bible designed for your lifelong spiritual journey. Including goatskin leather covers and the exclusive Comfort Print® fonts, check out the new 2019 Premier Bibles this Christmas.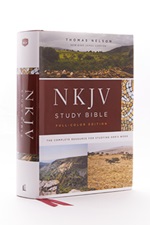 With more than 2 million copies sold, it's no secret that the NKJV Study Bible is the reliable guide for your journey into God's Word. This Bible is the complete resource for biblical study, including thousands of notes, articles, extensive cross-references, and features contributed by top evangelical scholars.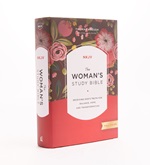 NKJV and NIV
The Woman's Study Bible poignantly reveals the Word of God to women, inviting them to receive God's truth for balance, hope, and transformation. With more than 2 million copies sold, this Bible was written by women, for women and has been beautifully redesigned, reflecting the contributions of over 80 women from a wide variety of ethnic, denominational, educational, and occupational backgrounds.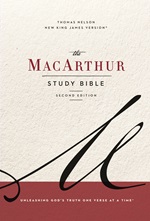 NKJV
Go deeper into God's Word and delight in its full depth and breadth with distinguished Bible preacher and expositor John MacArthur. With nearly 25,000 verse-by-verse study notes, 72,000 cross references, and 190 in-text maps and charts, the MacArthur Study Bible, Second edition is an essential, spiritually enriching tool—ideal for personal devotions, Bible study, and teaching.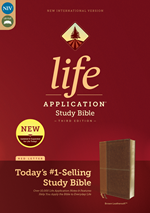 Third Edition
The #1–selling study Bible has been significantly updated and expanded with more than 30% new content that readers have come to love—more charts, more people profiles, hundreds of new notes, and so much more! With a fresh, new interior design, updated study notes, and features, this Bible will help you better understand God's Word and provide you with practical ways to apply it to your life every day. Learn more at NIVLifeApplicationBible.com.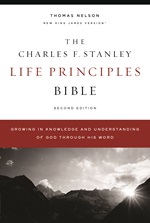 NKJV and KJV
God wants so much more for you–more abundance, greater joy, and deeper intimacy with God. With 2,500 life lesson notes, 43,000 cross references, and easy-to-read Comfort Print. Now available in the NKJV and KJV. In this 2nd edition of the Charles F. Stanley Life Principles Bible, one of America's beloved Bible teachers walks you through his 30 Life Principles, giving you a more abundant life.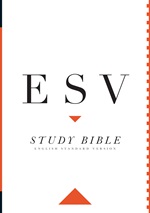 The ESV Study Bible was created to help people understand the Bible in a deeper way. Combining the best and most recent evangelical Christian scholarship with the highly regarded ESV text, it is the most comprehensive study Bible ever published. Extensive study notes, charts, maps, and articles make this study Bible a valuable resource for serious readers, students, and teachers of God's Word.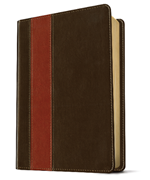 NLT
The Life Application Study Bible, Third Edition, is the Bible for all times, regardless of life phase or circumstance. Study notes, Scripture application, and in-depth features bring eternal truth into everyday life.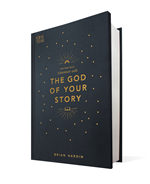 The only devotional perfectly aligned with The One Year Bible. Brian Hardin, the creator and voice of the Daily Audio Bible, unpacks each daily reading of scripture. Discover how the God of the Bible is unwilling to be left out of your story this coming year.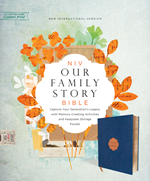 Make faith-filled memories with your family! With a modern look and helpful hints for documenting the Bible's impact on your family, this NIV Bible is carefully crafted to store the precious legacy of your family. Cherished moments can be recorded throughout its thick, white pages—ideal for note-taking—as you and your family explore multiple guided memory-creating activity spaces. There is also plenty of open space for recording key Bible verses and what they mean to you and your loved ones.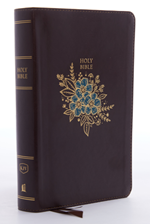 Invite your eyes to linger and engage longer in God's Word with Large, Giant, and Super Giant Print Bibles from Thomas Nelson. Now featuring the exclusive NKJV and KJV Comfort Print® fonts, make sure you check out our top picks for this Christmas.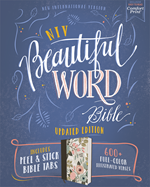 Updated Edition
Be drawn into God's Word through a fresh, creative expression of the beautiful words of God! Now refreshed with 100 additional illustrations, a highly readable typeface, plus newly added peel and stick Bible book tabs, the NIV Beautiful Word™ Bible, Updated Edition offers a one-of-a-kind visual treatment of Scripture for a more beautiful quiet time.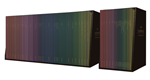 The ESV Illuminated Scripture Journal: Old and New Testament Sets provides space to creatively engage with and reflect on God's Word with lightly dotted blank pages next to the full text of each book of the Bible.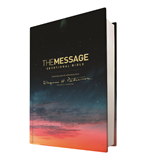 By Eugene H. Peterson
This Christmas discover a personal God who not only delivers us but dwells among us. The Message Devotional Bible is filled with notes and reflections from author, pastor, and biblical scholar Eugene H. Peterson. Make new and surprising connections on your journey through God's Word.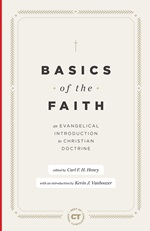 Basics of the Faith is a survey of Christian doctrines by leading lights of 20th century evangelicalism. Originally appearing in the pages of Christianity Today during the 1960's, this collection includes essays from influential theologians including Leon Morris, J. I. Packer, and many others. This volume is a relevant systematic theology and a celebration of evangelical heritage.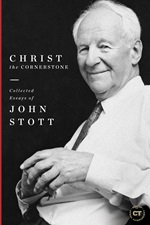 Collected Essays of John Stott
Christ the Cornerstone recovers several decades of John Stott's writings, exploring the consequences of Jesus' lordship from the pages of Christianity Today, including the regular "Cornerstone" column he wrote from 1977–1981. In them, he treats such diverse topics as Scripture, discipleship, the worldwide mission of the church, and more.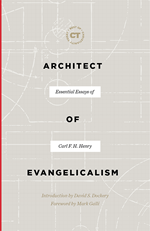 Architect of Evangelicalism helps us gain a better sense of the roots of American evangelicalism by giving us the best of Henry's Christianity Today essays on subjects such as what defines evangelicalism, what separates it from theological liberalism, what evangelical Christian education should look like, and how evangelicals should engage with society.