Since March, our lives have centered around screens of various sizes. Digitally connecting with loved ones and co-workers has become the new normal, and the thrill of holding a physical book has never held such appeal. Yes, you can listen to audiobooks or scroll through your Kindle, but there's something so satisfying in holding a hard copy of words that inspire, challenge, and encourage.
We've selected some of our favorite reads to give your decision-fatigued mind a break. On this list, there's something for everyone, and that too is part of the beauty of reading. All of us are transported to new landscapes and conversations that influence how we live and care for one another. This Christmas, you have the opportunity to pass on exactly the right book to exactly the right person. And if ever there was a time when we all needed a reminder of what's true, good, and beautiful, it's this year.
So let's finish 2020 with renewed faith and generosity as we give and discover books that bring new life.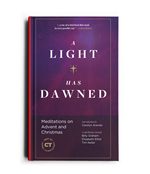 Christianity Today
A Light Has Dawned will inspire readers with the wonder of Advent and Christmas, featuring contributions by Billy Graham, Tim Keller, Elisabeth Elliot, Ruth Bell Graham, Eugene Peterson, and more. "A one-of-a-kind book that excels in every possible way." —Leland Ryken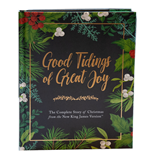 The Complete Story of Christmas
Engage with the story of Jesus' birth in a unique way that's sure to become a treasured holiday tradition. Good Tidings of Great Joy contains the entire biblical story of Christmas in a beautiful full-color book, with passages from both the Old and New Testaments in the New King James Version and seasonal watercolor illustrations throughout.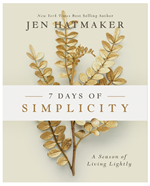 Jen Hatmaker
Stage a mutiny against excess! In Jen Hatmaker's new gift book – 7 Days of Simplicity: A Season of Living Lightly – she explores the spiritual side of a simpler life and the way our choices affect our spirit and our loved ones. A gorgeous gift, the book calls us to slow down and live with intention.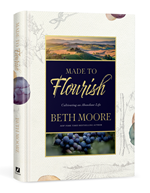 Beth Moore
The God as Gardener metaphor plays out through Scripture as He tends His people with care and intention. Jesus took this idea to a new level, revealing that He is the Vine. The Made to Flourish devotional gift book offers beautiful reflections based on Beth Moore's bestselling book Chasing Vines.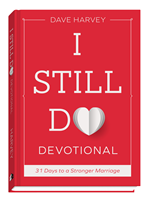 Dave Harvey
In this thirty-one day devotional based on I Still Do, pastor and marriage counselor Dave Harvey directs you and your spouse toward the core principles that will help you weather defining moments in a lifetime of marriage.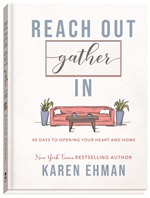 Karen Ehman
In this part devotional, part handbook, New York Times bestselling author Karen Ehman will inspire you to put love into action in this 40-day journey of hospitality. Karen shares her favorite recipes, hospitality traditions, journaling space to record your journey, and more. Let your home be a place where the gospel is displayed.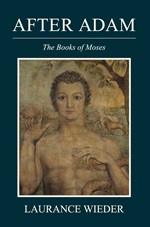 Laurance Wieder
THE SAGA OF MORTALITY "Never guilty of solemnity, After Adam…violates fashionable prohibitions against worship."—John Wilson, First Things "After Adam should be in every synagogue pew beside the Chumash, in every church pew, in every poetry pew." —David Rosenberg, author of The Book of J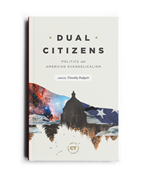 Timothy D. Padgett
Dual Citizens is a window into sixty years of evangelical political engagement. "It will stand for years as a standard reference for understanding the inner texture of one of the largest and most influential Christian traditions of modern times." —Grant Wacker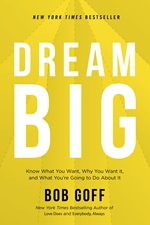 Bob Goff
Bob Goff is on a mission to help people recapture the version of their lives they dreamed about before fear started calling the shots. In his revelatory yet utterly practical New York Times bestselling book, Bob takes readers on a life-proven journey to rediscover their dreams and turn them into reality.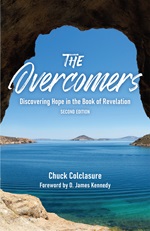 Chuck Colclasure
Anxious and confused about ominous current events? Read this new edition of Prof. Colclasure's amillennial study of the book of Revelation, ideal for small-group discussion. "The Overcomers is an approachable, insightful, and theologically sound reflection on the Book of Revelation."—Timothy J. Keller, Author, The Reason for God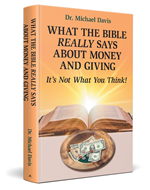 Dr. Michael Davis
In his new book, Dr. Michael Davis uncovers the wisdom the Bible gives about money and financial issues. Giving timeless and relevant guidance that so many others miss, this book shows how God desires for us to live our lives here on earth…guidance that has been ignored far too long.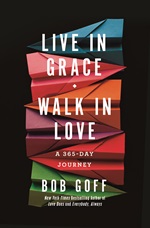 Bob Goff
Built on Bob Goff's trademark storytelling and unique way of helping us to see things in a new way, this 365-day devotional provides inspiring, unexpected, humble teachings on grace and love that will prepare you for the day ahead. This beautiful hardcover book also makes a great gift.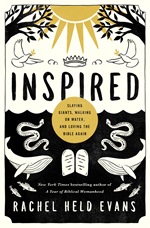 Rachel Held Evans
Rachel Held Evans began a quest to better understand what the Bible is and how it is meant to be read. Undaunted by the Bible's most difficult passages, she wrestled through the process of doubting, imagining, and debating Scripture's mysteries. What she discovered changed her and it will change you too.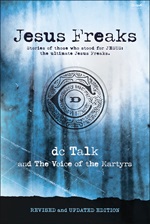 dc Talk and Voice of the Martyrs
You may think of martyrs as those who gave their lives for the faith in the early church. But today, Christians around the world continue to stand boldly for Christ despite ongoing persecution. Their stories must be told. Enjoy this revised and updated inspirational read.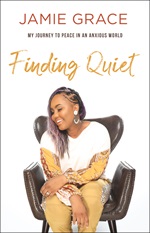 Jamie Grace
We live in a loud, loud world. Whether it's the criticism of others, the clamor of injustice, or the voice of anxiety from within, we are constantly being bombarded with noise. Jamie Grace explores how she manages her diagnoses, makes the most of her strengths, and leans into the journey God has led her on—a journey of Finding Quiet.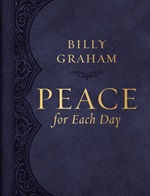 Billy Graham
Beloved evangelist Billy Graham understood the flurry of modern life and the constant temptation of busyness. In Peace for Each Day, he shares God's gentle, reassuring promise of spiritual calm. The beautiful leathersoft cover with comfort-sized text and a ribbon marker make this devotional a meaningful gift they'll enjoy all year.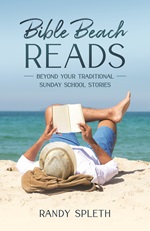 Randy Spleth
Greed, betrayal, fraud, sex, and violence—you'll find it all in a typical "beach read" novel, and in the Bible! Here's an unflinching look at the moral failures of leading biblical men and women, and how God redeemed each one in spite of the odds stacked against them. A book to challenge and encourage everyone.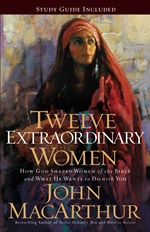 John F. MacArthur
Readers will be challenged by this personal look into the lives of the Bible's most faithful women. Their struggles and temptations are the same trials faced by all believers. John MacArthur shows that the God to whom they were so committed is the same God who continues to mold and use ordinary people today.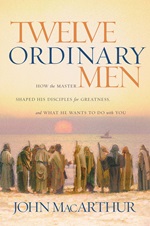 John F. MacArthur
Contrary to popular belief, we do not have to be perfect to do God's work. Jesus chose ordinary men and turned their weakness into strength, producing greatness from utter uselessness. MacArthur draws principles from Christ's careful, hands-on training of the original twelve disciples for today's modern disciple - you.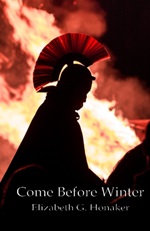 Elizabeth G. Honaker
Tribune Justinius never thought to see that strange rabbi, Paul of Tarsus, again. But suddenly he appears on the Via Ostia, a prisoner of Rome. It is the year 64 A.D., and Nero has started a persecution against followers of the Christos. Paul dies, but the Christos continues to draw people, including a battle-hardened soldier.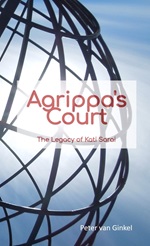 Peter van Ginkel
A young woman comes home to find her parents murdered. Her world falls apart. Three letters from her parents reveal the path for her and set her on the trail of the killers. About finding your position when life is complicated by crime, history, politics, and love.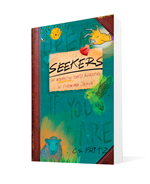 Families with children ages 8–12 will learn about God and the Bible while solving riddles and puzzles in this escape-room-style book. Twenty fantastical cases, 20 minutes to complete each, all with amazing art. An incredible way to draw closer to Jesus!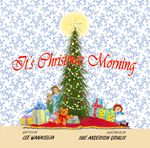 Lee Wanaselja
It's Christmas Morning follows two children as they wake up Christmas morning and run down to the tree. But before they open any presents they are reminded why we celebrate Christmas.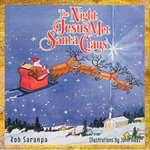 Rob Saranpa
Have you ever wondered what would happen if Santa Claus ran into Jesus Christ...on Christmas Eve? As Santa Claus is making his regular, yearly rounds, he climbs down a chimney and rolls right into Jesus Christ. But Santa can't find that name on his list because no one ever told him about Jesus. Find out what happens when the most famous personalities of the holiday season meet for the first time...and Santa Claus learns the true meaning of Christmas.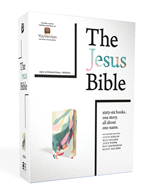 From the Passion Movement, The Jesus Bible, with exclusive articles from Louie Giglio, Max Lucado, John Piper, Ravi Zacharias, and Randy Alcorn, lifts Jesus up as the lead story of the Bible. With a special edition cover by artist Britt Bass, it will help you know Jesus more intimately, love him more passionately, and walk with him more faithfully.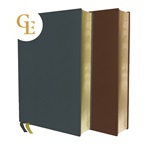 Designed with the everyday-carry lifestyle in mind, these buffalo leather Bibles are ideal for people on the go. The genuine leather covers, raised spine hubs, art-gilt pages edges, gilt lines, and perimeter stitching make these rugged, handsome Bibles that are skillfully crafted to keep up with you. Available in both NIV and NASB translations.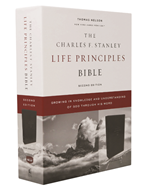 The Charles F. Stanley Life Principles Bible, with over a million sold, is designed to lead believers into a life-changing relationship with Jesus Christ. The updated second edition is the best way to experience this bestselling classic—with a completely new design featuring our easy-to-read Comfort Print typeface, 100 specially designed maps and charts, over 43,000 cross references and now available in NKJV, KJV, NIV and NASB.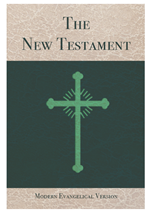 At a time when there are already many modern English Bible translations, potential readers may wonder, "Why another translation?" In response, it needs to be stated that while no Bible translation is perfect, the Modern Evangelical Version is unique in certain respects. Specifically, it is intended to provide a bold witness to the good news (gospel) about Jesus Christ in modern colloquial English.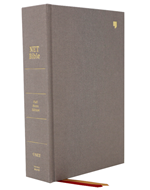 The NET Full-Notes Edition pairs the easy readability of the NET translation with the largest set of translator's notes ever created for a Bible. Over 60,000 translator's notes explain how and why translators for centuries made decisions relating the Biblical text the way that they did, and provides a wealth Biblical knowledge.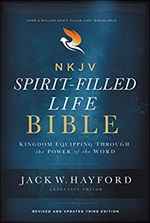 With over 2 million copies sold, the Spirit-Filled Life Bible continues to equip God's people to live in his kingdom, exercise gifts of the spirit, and lay hold of God's promises. This best-selling Bible draws on the expertise of an expanded team of respected, spirit-led scholars, led by Pastor Jack Hayford, founding pastor of The Church on the Way and chancellor of The King's University.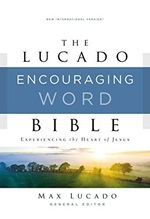 We are all living in challenging times, discouragement is everywhere. The Lucado Encouraging Word Bible strengthens believers along their journey with the Lord. His warm, conversational style in the marginal notes, short articles, and study tools meet you where you are, providing encouragement and insight. The Encouraging Word Bible will speak to you with Max's gentle yet powerful tone.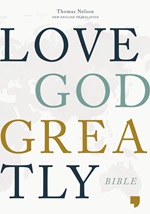 The Love God Greatly Bible features a visually stunning design coupled with encouraging, inspirational content equipping you to meet God on the pages of Scripture and engage deeper through Scripture memory, prayer and daily reflection. By coming together with women across the street and around the world we can grow and strengthen our faith any place, in any circumstance.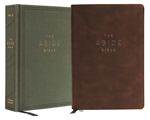 Do you yearn for an intimate, life-giving communion with God as you read Scripture? The Abide Bible is designed help you slow down as you read the Bible, developing Scripture-engagement habits that help you know the power and spiritual nourishment of abiding in Christ.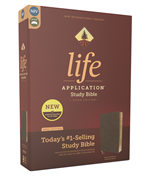 Study the stories and teachings of the Bible with verse-by-verse commentary. Gain wisdom from people in the Bible by exploring their accomplishments and learning from their mistakes. And survey the big picture of each book—all to help you live God's way, every day. Also available in large print and personal size editions.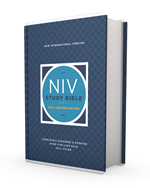 The study Bible millions have come to trust is now completely updated, guiding your steps as you venture into Scripture. With 21,000 study notes, hundreds of topical articles, maps, and charts, and Zondervan's exclusive NIV Comfort Print typeface, it answers your questions with just the right amount of information, placed in just the right location.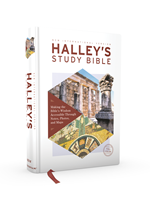 Journey through God's Word with a knowledgeable guide. With content gleaned from the Halley's Bible Handbook—the bestselling Bible handbook of all time—the NIV Halley's Study Bible makes the Bible accessible to you through articles, study notes, charts, maps, and photos next to related Scripture.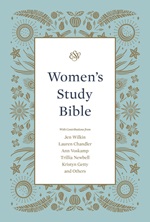 Drawing on content adapted from the best-selling ESV Study Bible and the ESV Women's Devotional Bible, this study Bible was created for women who are serious about God's Word, want to learn more about what the Bible teaches, and want to apply Scripture's life-changing truths to everyday life.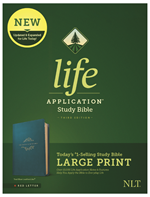 Cut through the confusion and cultivate your understanding of Scripture. Experience the world's bestselling Bible for yourself! The Life Application Study Bible is packed with features to help you gain insights into what you're reading and how you can apply it to your everyday life.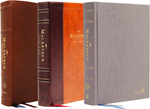 Drawing on more than 50 years of dedicated pastoral and scholarly work, Dr. John MacArthur's verse-by-verse study notes, book introductions, and articles display an unparalleled commitment to interpretive precision--with the goal of making God known through His Word. Over 2 million readers around the world have had their understanding of God's Word expanded by The MacArthur Study Bible. Now Available in NKJV and NASB.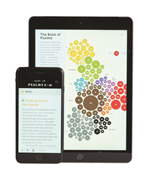 Tyndale is introducing the Filament Bible Collection, combining two cherished approaches in one Bible—readability and portability brought together with a wealth of study materials, devotional depth, and interactive visuals. For centuries, this level of Bible accessibility, understanding, convenience, and pure worship experience has looked like the future. Now, it looks like Filament.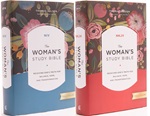 The Woman's Study Bible is the best-selling, full-color Bible written for women by women. With contributions fromover 80 women from a wide variety of ethnic, denominational, and occupational backgrounds. The Woman's Study Bible poignantly reveals the Word of God to women, inviting them to receive God's truth for balance, hope, and transformation.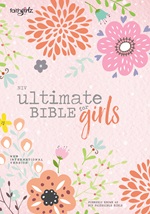 This beautiful Bible shows every tween girl she's totally unique and special. Packed with exciting features that help girls better understand themselves and Scripture, the NIV Ultimate Bible for Girls teaches girls that the Bible is real, relevant, and, best of all, that the story of God and his people is also their story.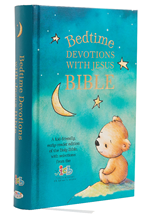 Introduce your child to the good news of Jesus Christ with Bibles specifically made for little ones! Available in NKJV, KJV, & ICB translations, these beautifully designed Bibles are created with age-appropriate tools to help early readers interact with Scripture.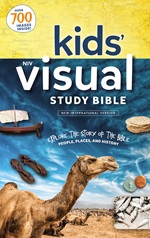 Are your kids visual learners? Then this is the Bible for them! The NIV Kids' Visual Study Bible brings God's great story to life with a spectacular full-color interior featuring over 700 illustrations including photographs, infographics, and maps, that visually present key Bible information. It's also packed with study notes that will keep kids engaged and exploring God's Word.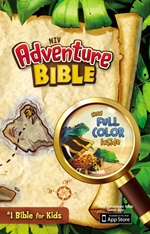 Take your kids on an adventure through God's Word with the #1 Bible for kids! The bestselling NIV Adventure Bible will get kids excited about reading the Scriptures. Kids will be captivated with the full-color features that make reading the Bible and memorizing their favorite verses engaging and fun.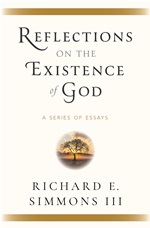 Richard E. Simmons III
Reflections on the Existence of God is a series of short essays seeking to answer life's most enduring question: Does God exist? A book for skeptics, atheists, for those struggling with doubt, for young people searching for answers, and to equip believers to effectively engage with the skeptical culture in which we live. Amazon best-seller!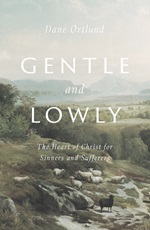 Dane C. Ortlund
Christians know what Jesus has done—but what is his deepest heart for his people, weary and faltering on their journey toward heaven? Jesus said he is "gentle and lowly in heart." This book reflects on these words, unpacking a neglected yet central truth about who he is for sinners and sufferers today.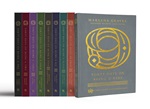 Series Editor Suzanne Stabile
Introducing the Enneagram Daily Reflections Series! Written by diverse authors and edited by Suzanne Stabile, these nine brief books will give you a glimpse inside the experiences of each Enneagram type. Formatted as forty daily readings, each volume also includes journaling prompts, reflection questions, a written prayer, or a spiritual practice after each day's reflection.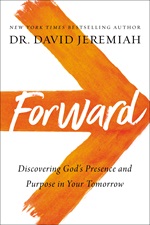 David Jeremiah
What is holding you back in life? No matter your circumstances! No matter where you are in life! No matter your age! God wants you to move FORWARD! Beloved Bible teacher and bestselling Author, Dr. David Jeremiah teaches you how to get your life in focus and live fearlessly to fulfill God's purpose for your life!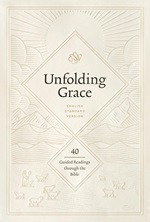 In Unfolding Grace, discover the overarching storyline of God's Word as it is revealed through 40 Scripture readings drawn from key points in the biblical narrative. Each passage, coupled with brief and accessible commentary, will help you follow God's grace as it unfolds from Genesis through Revelation.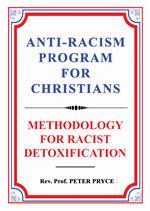 Dr. Peter Pryce
This book is an Anti-Racism Education Program for Christians. In chapter 19, we considered the Anti-Racism Template for Christians and the Methodology for Racist Detoxification. Under the methodology, we developed 4 Templates of Scripture and Scriptural analysis. Under Template # 4, we presented 8 steps to implement for a successful racist detoxification Program.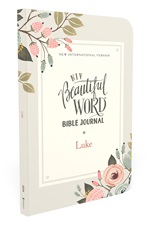 Each journal includes the full text of a book of the Bible, along with verse art and wide margins for journaling. The colorful, illustrated art and uplifting imagery encourage a more inspired quiet time and the slim paperback size makes it easy to carry anywhere. Multiple books now available.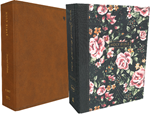 Created in partnership with Thomas Nelson, Bible Gateway and the Taylor University Center for Scripture Engagement, The Abide Bible Journals are designed to help you focus on the message of each section of the Bible utilizing proven Scripture engagement habits to help you encounter the voice and presence of God in Scripture.
ESV Scripture Journals pair the entirety of individual books of the Bible with lightly lined blank pages opposite each page of text, allowing readers to record insights and prayers directly beside corresponding passages of Scripture. These thin, portable notebooks are great for personal Bible reading and reflection, small-group studies, or taking sermon notes.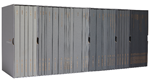 The NKJV Bible Journals – handy journaling paperbacks ideal for personal or group study – are available in 45 volumes spanning Genesis to Revelation. Each journal includes individual book introductions and a single-column Scripture layout with a full page of light journaling lines opposite each page of Scripture.
Pray for the urgent need to protect life as you read through the whole Bible in one year. The beloved One Year Bible reading plan is augmented with daily focused prayer prompts from international ministry leaders. Spend a year in the Word and on your knees interceding for precious life issues from womb to tomb.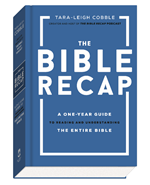 Have you ever closed your Bible and thought, What did I just read? In an easy-to-understand way, popular podcaster Tara-Leigh Cobble walks you through a one-year chronological Bible reading plan, explaining each day's passage to help you both understand the entire narrative of the Scriptures and fortify your faith.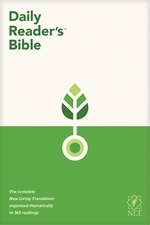 The Daily Reader's Bible gives you a fresh way of reading through the whole Bible in just one year. The three readings for each day flow from the day's theme. This thematic approach to devotional Bible reading helps the reader understand how all the genres of Scripture fit together to convey God's truth.