With spring comes so much change: flowers begin to bloom, the last of winter slinks away, and we have the opportunity to honor important people in our lives. Whether it's a parent who has endlessly supported us or a graduate whose hard work inspires us, there's a gift in these pages that says, "I see you, I love you, and I'm so proud of you."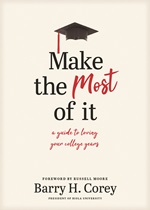 By Barry Corey
The perfect gift for high school graduates! From Biola president Barry Corey comes the perfect guide to making the college years count. It touches on everything from college romances to making friends, from getting sleep to embracing boredom, from your inner life to your social life.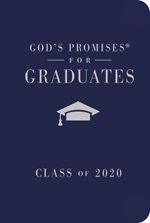 Class of 2020
A favorite keepsake, the God's Promises for the Graduate 2020 line of books is packed with inspiring, bite-sized Scriptures on topics new grads face, like perseverance, integrity, and friendships. Available in a variety of colors and biblical translations. Look for God's Promises for the Graduate everywhere books are sold
By Jen Oshman
This book calls women to look away from themselves in order to find the abundant life God offers them—contrasting the cultural emphasis on personal improvement and empowerment with what the Scriptures say about a life rooted, built up, and established in the gospel.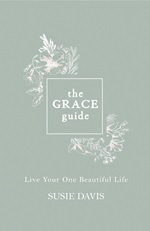 By Susie Davis
A guide for extending God's grace to yourself and others, The Grace Guide, by Susie Davis shows readers how to love themselves like their good Father has always loved them and how to live their one beautiful life. This lovely linen cover hardback book with a ribbon bookmark makes a great women's gift.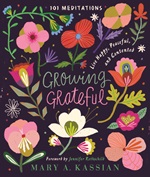 By Mary Kassian
Come cultivate a garden of gratitude! With 101 entries on the benefits of being thankful even in the hardest times, bestselling author Mary Kassian will help you prune any sour dispositions and weed out cares and troubles as you meditate on God's abiding presence. Available everywhere books are sold.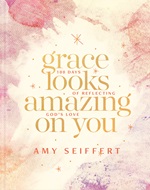 By Amy Seiffert
Grace Looks Amazing on You is a 100- day devotional packed with personal story and reflection, Scripture, and Biblical truth to help women go deeper into God's Word and confidently radiate the grace of Christ. It's the ultimate compliment and perfect gift for any woman in your life.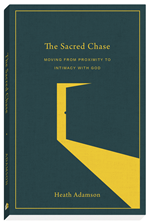 By Heath Adamson
If you long for a deeper connection to God, and need the assurance that God is both interested in who you are and accepts you; take a step forward in your faith walk and discover that you are as close to God as you want to be.


By William R. Russell
An inspiring memoir about the turns your life takes when you say "YES!" to God. You'll enjoy stories from Manhattan celebrities to Scottish aristocrats…Separatists in Quebec to atheists behind the 'Iron Curtain'…Sandinistas in Nicaragua to Indians in the Andes – all while giving intimate glimpses into an ordinary life in the midst of extraordinary ministry.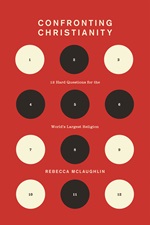 By Rebecca McLaughlin
Addressing 12 controversial issues about Christianity—the Bible's teaching on gender and sexuality, the reality of heaven and hell, and more—this book shows how current psychological and scientific research actually aligns with teaching from the Bible. Christianity Today's 2020 Beautiful Orthodoxy Book of the Year!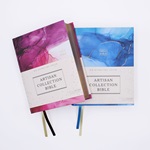 NIV & NRSV
Exquisite from the inside out, the newest editions of the Artisan Collection Bible will delight you with gorgeous covers created with a layered alcohol ink painting technique. Now available in both the NIV and NRSV, these journaling Bibles have thicker pages with lightly ruled, wide margins for journaling, taking notes, or creating art.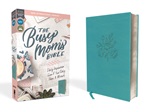 NIV
Designed for moms on-the-go, this women's devotional Bible helps you stay connected with God - and gives you a moment to reflect on yourself. Fifty-two one-minute "Thought Starters" let you dip into God's Word for a minute of refreshment. Each is followed by an option for a five-minute "Reflect and Pray" or a ten-minute "Study."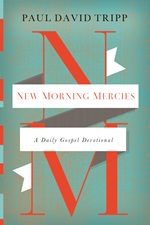 By Paul David Tripp
This devotional by best-selling author Paul David Tripp offers daily encouragement through 365 gospel-centered meditations focused on encountering the living God—giving you the good news that you need to trust in God's goodness, rely on his grace, and live for his glory day in and day out.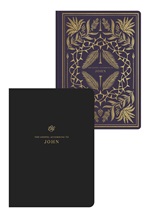 ESV
ESV Scripture Journals are great tools for taking notes during a sermon, recording prayers, or creatively engaging with the text. ESV Scripture Journals are made with thick journaling paper and have a blank page next to each page of Scripture, perfect for personal Bible reading and reflection. Available as individual volumes and complete sets.