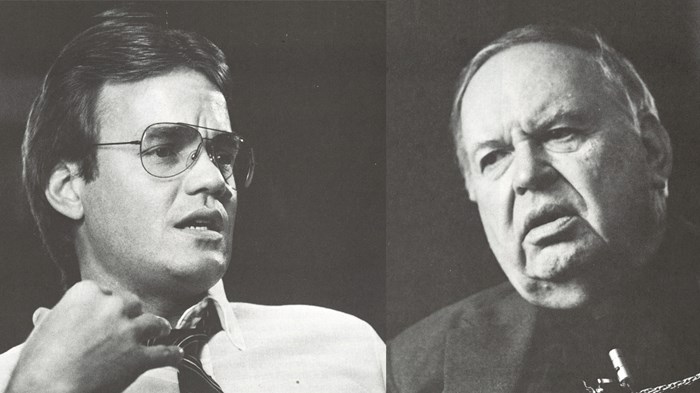 We are highlighting Leadership Journal's Top 40, the best articles of the journal's 36-year history, presenting them in chronological order. Today we present #32, from 1985, the first time a young pastor named Bill Hybels appeared in our pages.
Preaching has changed a lot since Oswald C. J. Hoffmann first stepped behind a pulpit in the 1930s. Or has it? Is the art of persuasion constantly evolving along with the culture or not?
We weren't sure. So we decided to invite the venerable Hoffmann, now entering his fourth decade as radio speaker for "The Lutheran Hour," to sit down and interact with a communicator half his age. Bill Hybels first attracted notice in the early 1970s for an explosive youth ministry in the Chicago suburb of Park Ridge; then, ten years ago he founded Willow Creek Community Church in South Barrington, Illinois, where some six thousand now worship on an average Sunday.
The seasoned veteran and the Laser Age innovator—together they explored ...
You have reached the end of this Article Preview
1