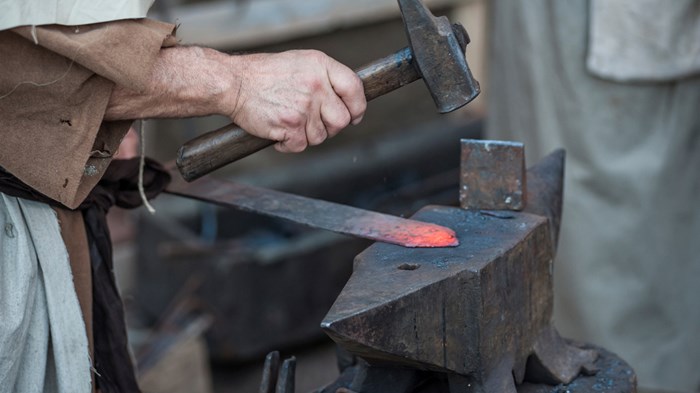 Cast yourself into his arms not to be caressed but to wrestle with him. He loves that holy war. He may … lift you from your feet. But it will be to lift you from earth, and set you in the heavenly places which are theirs who fight the good fight and lay hold of God as their eternal life.
—P.T. Forsyth in The Soul of Prayer
"Why is it, when we talk to God, we call it prayer, but when God talks to us, we call it schizophrenia?" That quip by Lily Tomlin has taken on many layers of meaning for me since 1986, the year we learned that my seven-year-old son Joel had Tourette's Syndrome.
We noticed it first when he started playing soccer. At practice and during games, if the action was elsewhere on the field, he would stand at his position and look directly at the sun. It was painful to his eyes, and we had warned him repeatedly that it could damage them permanently, but he couldn't seem to stop.
Then came other things he didn't seem to be able to control: blinking ...
You have reached the end of this Article Preview
1