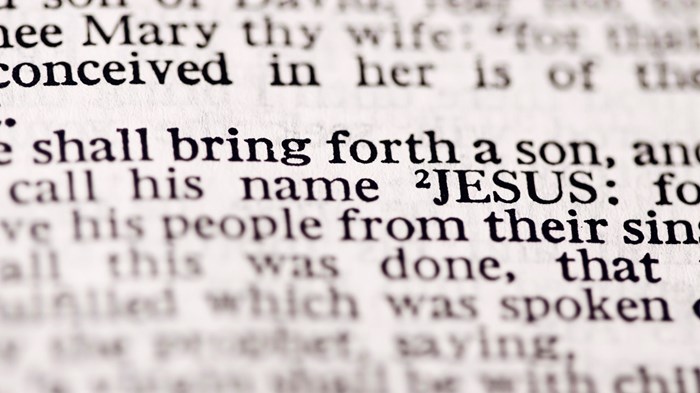 Image: CaseyHillPhoto / Getty
You look ahead on your calendar. Yikes. Is Christmas Eve really that close? You think to yourself: We're supposed to produce something mesmerizing and memorable for our faithful family and their guests on Christmas Eve. But how do we make this repetitious traditional event exciting and different?
My response is, "Maybe you shouldn't."
For years I've struggled with this dilemma, and I finally decided to do an informal survey to dig out some genius gray matter from fellow ministers and worship leaders, to see what they say is new and exciting with Christmas Eve. You know what? Many people don't want a camel and donkey show on Christmas Eve. The old, old story is still a new and improved concept. It's not only effective, it's expected.
One survey responder wrote, "How can you improve on the best story ever?"
Another surveyed said, "I recall attending a service in which the minister played some Mannheim Steamroller in the background while reading several syrupy sweet stories of sad people who became happy during the holiday season. Not that the stories were wrong to use as illustrations, but overall, very little was said about the real Christmas story. This particular minister messed with tradition by leaving out the birthday boy. The name of Jesus was almost completely ignored."
Creative approaches to retelling familiar stories can enhance their reception, but Christmas Eve planners offered some guiding principles which I'll pass along here:
1. Simple works. People are way too busy to invest more energy on carrying out an extravagant worship experience. You can visibly see them take a deep breath and relax when they arrive for a quiet hour of peace on earth. You can see their demeanor is demonstrably different when they walk out after soaking in the warmth of togetherness and the real meaning of the season.
2. Traditional works. Some of my survey responders reminded me that people under the age of 35 or even 40 couldn't recite from memory more than one verse of many of the traditional hymns that convey the story of Christ's birth. Most of the hymns at Christmas are so old, they're new. And they are still tried and true.
3. Togetherness works. Do simple things to bring people closer together, literally. Arrange chairs in a circle. Involve everyone in reading the Scriptures together throughout the service. Ask everyone to hold hands for a prayer (before lighting a candle). And speaking of lighting candles …
4. Lighting works. There's still something mood-changing and dramatic about candlelight. If candles work for you (and your insurance company hasn't demanded otherwise), flame on! But, if you still haven't replaced that burned hole in the carpet from last year, or if you meet in a rented facility that forbids flames held by five-year-olds, consider using substitute fluorescent "glow sticks." (Kids can take them home as a gift. Makes the car ride home really fun for Mom and Dad.)
Here's another idea that may bring the simple, traditional, togetherness principles, well, together in a theme about tradition:
Before launching into a traditional service using mostly story and song, you could have audience members share two or three 2-minute stories about a favorite Christmas tradition and why it became so important. It is suggested that these storytellers be pre-enlisted, to avoid unexpected pontificated 30-minute speeches, complete with shocking details. (Trust me on this one, this is a wise suggestion.)
From these stories you could transition into the greatest tradition of all, the retelling of the coming of the Christ.
Clark Cothern pastors Living Water Community Church, Ypsilanti, Michigan.
To respond to this newsletter, write to Newsletter@LeadershipJournal.net.