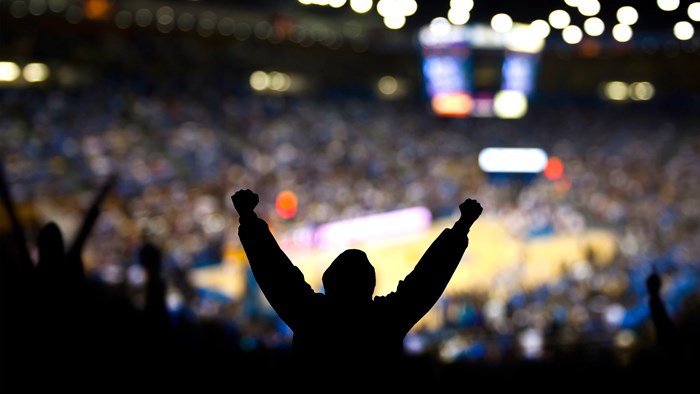 Image: adamkaz / Getty
In February last year, my best friend flew down from the Midwest for a delightful, week-long visit. While she was here in the Carolinas, I introduced her to one of my most favorite experiences in the world: a Division I college basketball game. The home team shall remain nameless, except to say that its arena now features a 2005 NCAA Championship banner.
Anyway, I was thrilled to have my friend join me and share my passion for an evening. It was her first major college game, so I made sure I explained as much as I could beforehand about what she could expect from the experience.
I could tell she was a bit overwhelmed when we entered the buzzing arena, but we soon found our seats and settled in for the event. As the horn sounded after warm-ups, the house lights were dimmed to focus attention on the court, and the players readied themselves for the opening tip-off.
For the next two hours, I stood up, sat down, shouted, sang, jumped, raised my hands, swayed, and clapped with 22,000 other devoted ...
You have reached the end of this Article Preview
1