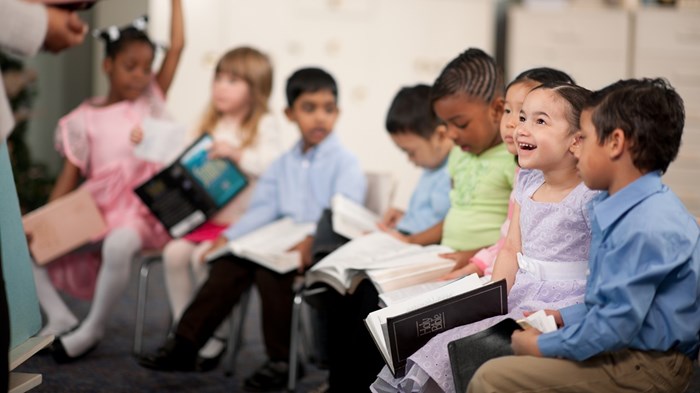 This article is third in a series that answers the question "What are we doing?" You can read Yes, Jesus Loves Me to understand the big picture.
Preschoolers love action.
They want to play, sing, dance, tie their shoes, write their names, create and recreate games and stories, and build block towers only to knock them down again. How fitting, then, that these same children—between three and five years old—are able to learn that God and Jesus are active, present, and do amazing things! Jesus doesn't merely exist, but he walked on water, calmed storms, healed sick people, and came back to life. He even continues to love and help us today.
Of course none of this is news to you or me—but it can be wildly exciting stuff to learn for young kids. We, as children's ministry workers, will build up Jesus' importance in the minds and heart of preschoolers when we focus on what he's done and what he wants us to do. In other (simpler) words that summarize this ...
1