Giving Is for Everyone
How to teach generosity across the economic spectrum.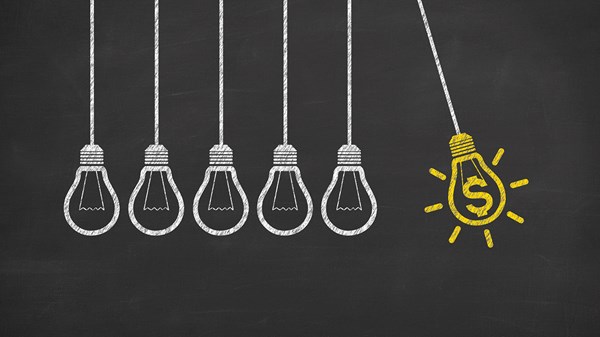 Giving Is for Everyone
On a dry, sun-baked morning, Pastor Miller could feel the temperature rising as he drove through his drought-ridden Phoenix neighborhood. He couldn't help but notice the foreclosure signs and neglected shrubs in the yards on every block. He thought of John and Ann, the broken-hearted couple he had met with that morning.
Just three years into their marriage, John had lost his job at a local high-tech company during a round of layoffs six months earlier. Now, with a baby on the way, they'd just learned the bank was foreclosing on their home. The pastor's heart broke as he had looked at the young husband with his head hung low as Ann said, "We've lost everything and now the house!"
Finally, Pastor Miller arrived at his next destination, a well-appointed home in an affluent neighborhood. He was here to counsel one of the couples in his church whose financial blessings seemed to be turning into curses as they fought with each other and their adult children over their assets, their investments, and their giving.
He glanced across the manicured lawn before knocking on the heavy mahogany door, and he wondered, How do I teach about giving when my members are coming from such different places financially?
One of the challenges most church leaders face in developing a missional church is the economic diversity of their members. Funding the missional church is a constant issue, but so is the perception that some people are funders and others are fundees. Is it true that some people are to be the givers while others are to be the receivers?
That dichotomy is a faulty one, and part of a truly missional church is demonstrating that generosity is for everyone, regardless of their position on the economic spectrum. Over the last five years, I've had the privilege to help pastors address this issue in my work with Generous Giving and The National Christian Foundation.
I've talked with hundreds of pastors and lay leaders about creating a culture of generosity in their church that includes every member, from the wealthy to the poor. I'd like to share what I've learned through these conversations: the practices that are making a difference and some stories that demonstrate these strategies at work.
The Stewardship Continuum
Almost every congregation includes both the under-resourced and the well-resourced. I've found it helpful to distinguish "scarce stewards" (who are struggling to survive another day) and "surplus stewards" (who are struggling to handle the complications that wealth creates). But often overlooked is the majority in the middle, the "stable stewards" (who are relatively secure in their finances but don't have any surplus).
Generous churches are led by generous pastors.
Despite their differences, people in each of these groups can benefit from learning to be generous.
Often the group that gets the most attention within a church is the scarce stewards. They have the most urgent needs. Whether caused by poor habits, poor choices, or a background of poverty, these members usually need immediate help.
While it's essential to address their current needs, it's equally important to uncover the issues that are at the root of many financial woes.
Debt has brought even many middle-class families to the point of scarcity. Yet even scarce stewards can learn generosity. Often it begins by a church providing financial counseling through lay volunteers, who can address the root issues of the cash crunch. Resources from groups such as Crown Financial Ministries (www.crown.org) or Good Sense (www.goodsenseministry.com) help to teach basic biblical principles regarding money.
While the "stable stewards" tend to be better off and have no urgent reason to change, Pastor Scott Ridout of Sun Valley Community Church in Gilbert, Arizona, believes this overlooked middle holds the greatest potential for generosity and stewardship education.
"This is an amazing group where you see generous givers rise up," he says. "They don't have great financial needs nor do they have an inordinate focus on financial gain. They are the lifeblood of the church . . . the ones behind a movement of generosity in my church."
Those entrusted with much, the "surplus stewards," have a need for peer-to-peer relationships and are often the loneliest. And they are looking for ways their resources can have long lasting impact.
Pleasant Valley Church in Kansas City takes groups of surplus stewards each year to a special conference designed for high capacity givers by Generous Giving (www.generousgiving.org). The conference provides an important sense of community that wealthier stewards crave. This two-day event, where no solicitation is allowed, is an opportunity for surplus stewards to hear teaching and testimonies from their peers in a safe environment.
Todd Harper, vice president of Generous Giving, explains: "It's an eye-opening experience for high capacity givers to see hundreds of other givers with similar struggles and opportunities."
Pleasant Valley often follows the conference with a special small group study from Crown Financial Ministries aimed at the needs of high-capacity givers, helping to strengthen the sense of community among the surplus stewards and addressing their unique financial issues such as wealth transfer, charitable planning, and determining their "financial finish line."
What They Have in Common
The process starts, however, with understanding what everyone has in common. That means teaching that everyone, whether wealthy or poor, is under Christ's authority and provision when it comes to their finances. Putting Christ at the center of life, including your financial life, is one of the most important principles to teach.
Scott Ridout explains, "One of the greatest paradigm shifters I see among my people when it comes to financial faithfulness and generosity is this simple principle: God owns it all. When they begin to grasp this, things change."
Although the people in the church may be very different economically, they all need a vision of God's Kingdom that motivates them no matter what their current financial circumstances.
Ridout says: "God doesn't call us to comfort but to make an impact. Awareness is a big issue. We all need to see that what we can do together is bigger than what any of us can do on our own."
Bill Ankerberg, pastor of Whittier Community Church in Whittier, California, explains, "It's talking about what we can do together to impact the Kingdom that motivates our people. They've seen what we can do together, and our giving continues to be strong, despite the fact that people are scared of the economic challenges today."
And money isn't the only thing people can give. Whittier recently rented a big storage container and put it on the church grounds. Because the container was used for humanitarian purposes, the church was able to rent if for $200 a month. Then they held a men's clothing drive for the Los Angeles Rescue Mission, and the people responded with overwhelming generosity.
"The mission told us that our underwear and sock drive was the single largest gift of clothes ever given to them," Ankerberg said. Now the church takes over twenty special offerings every year to fund these types of special needs both locally and globally.
Stewarding the Power of Teams
The churches most effective in teaching diverse groups of stewards typically have an enthusiastic pastor supported by a well-trained team.
Pastor Ridout has built a team of ten leaders at Sun Valley to carry out ministry with their stewards. This team, led by a layperson, consists of both staff and lay leaders.
Each team member oversees a large group of laypeople around a variety of ministry needs, from benevolence to business. Their goal is to embed generosity into the DNA of the church culture through cooperation among ministries from children to adults.
For instance, the generosity team contributes to the curricula used for almost every ministry: children, adults, small groups, new believers, recovery ministry, benevolence ministry, and even pre-marital classes. They aim to see every teen receive stewardship training before graduating from high school. And the main thrust of several weekend services throughout the year are topics such as lordship, stewardship, debt, and generosity.
A different model with the same end goals is followed by Fellowship Bible Church in Brentwood, Tennessee. About three years ago, executive pastor Neil Joseph and the elders were struggling with the question of whether to do another capital campaign to fund expansion. Like many churches, they found that a campaign motivated people to give generously for a short season but had no lasting impact on most of their members' giving.
After much prayer, the church felt like God was calling them to adopt generosity as a core value of the church and to call all people to "raise the tide" of generosity at their church to what they deemed the "training wheels of giving," the traditional 10 percent tithe. So they developed a "G3" emphasis (generational, global, generous), and instead of calling for a three-year pledge, they called everyone, all across the economic spectrum, to raise their giving by 1 percent per year until the average giving level of the congregation based on per member projected income reached 10 percent.
At the start of G3, the average giving per member at Brentwood annually was 4.6 percent. Over the past three years, per member giving was up to 5.48 percent, an increase of 19 percent.
The church estimates that if it can reach its goal within ten years, it will be able to pay off all existing debt, and give millions of dollars to Kingdom work globally.
The Leader's Role
Generous churches are led by generous pastors. You can't lead people to generosity except by example.
One of the most dramatic examples is Jimmy Seibert of Antioch Community Church in Waco, Texas. He and his wife, Laura, have given sacrificially for more than 20 years. One member of Jimmy's church recently told him, "I give because I see you give. And that motivates me."
A key question to ask: "If everyone in my church gave like I do, would that be a good thing for the Kingdom?"
Vision and Opportunity
Vision means helping people see beyond themselves. Bill Ankerberg grasps this concept: "My job is to continue to paint a vision of what we can do together. My goal is to create opportunities for people to get involved in the cause of Christ."
Recently Whittier Church demonstrated the role of vision and opportunity. Ankerberg and the church leaders felt God calling them to build an AIDS hospital in Malawi, Africa, for orphans. Initially, they thought the amount needed to build and furnish the hospital was $60,000. They planned to step out in faith and take up a Christmas offering to do this, despite the fact that the church's largest Christmas offering ever had been only $25,000.
Then shortly before the planned offering, they discovered the cost of the project was not $60,000 but $160,000. After prayer and discussion, they decided to proceed anyway. Ankerberg presented a picture of what they could do together through generous giving.
People both inside and outside the church began to rally around "the Malawi Miracle offering." Children set up lemonade stands. One couple who was childless decided to give up fertility treatments to invest the money in African children. Many families gave up Christmas presents to give to the project.
On the day of the offering, when all of the envelopes were opened and counted, the church had raised over $500,000 for the hospital. One surplus steward gave over $100,000.
Honoring Givers Great and Small
This is a good example of the power of people rallying around a common vision. As you begin to (1) recognize the different groups of stewards in your church, (2) understand both the common and unique needs of each, (3) equip and serve them through effective teams, (4) model financial faithfulness and generosity before them, and (5) grow their vision for Kingdom opportunities beyond themselves, then your church will become a place where all givers, great and small, see the power of God at work through generosity.
Patrick Johnson is vice president of strategic partnerships for The National Christian Foundation in Alpharetta, Georgia.

12/26/2008