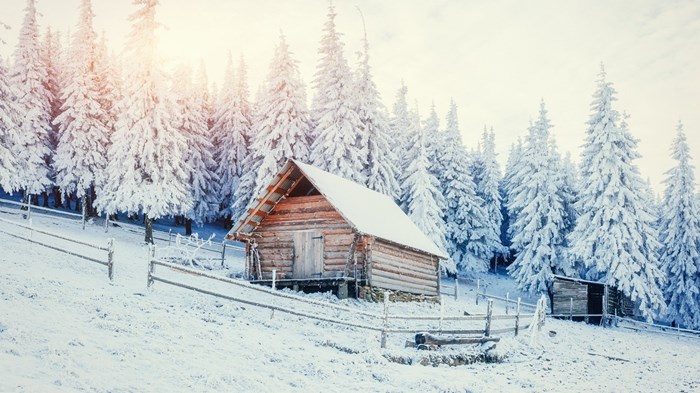 A graduate professor of mine liked to say that every attempt to explain the Trinity is heresy—every metaphor overemphasizes either God's one-ness or his three-ness. In his bestselling novel, The Shack, William P. Young tries to explain the Trinity. You can see where this is going.
At number 11 in book sales at Amazon.com and number nine on the USA Today Top 50 Books list [at the time of this writing], The Shack began as the self-published debut novel of an unknown writer. It has sold like hotcakes: somewhere around 500,000 copies (depending on who you ask) in less than a year. However you feel about the book, the story of its success is remarkable; all the more so considering that the content is unashamedly Christian.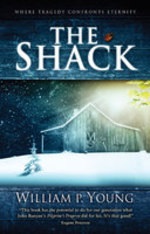 To summarize, the shape of the novel is this: Mackenzie (Mack) Phillips' youngest daughter, Missy, is abducted and brutally murdered during a family vacation. Following Missy's death, Mack, who has always had a somewhat tenuous relationship with God, falls into what he calls "the Deep Sadness." One wintry day, Mack receives a letter from God (in his mailbox) asking him to meet God in the shack where Missy's bloody dress—the only evidence of her murder—was recovered. The rest of the book is a conversation between Mack and the Trinity.
Young does two things I wouldn't advise fiction writers to do: first, depict the Trinity in bodily form and, second, put words in the Trinity's mouth. My fear would be that such attempts would result in hokey prose—and, to be honest, that happens from time to time in The Shack.
But several notable Christian thinkers have more serious charges for Young. Chuck Colson is disturbed by "the author's low view of Scripture." Al Mohler is more specific:
This book includes undiluted heresy. ... It is a deeply troubling book. ... It is intended, undoubtedly, as a way of trying to bring about some kind of redefinition or new understanding of the Christian faith. ... The main character says at one point that he now understands that everything he learned at seminary was basically all wrong.
Blogger Tim Challies is concerned the fiction format is manipulative:
Throughout the book there is this kind of subversive strain teaching that new and fresh revelation is much more relevant and important than the kind of knowledge we gain in sermons or seminaries or Scripture. ... At several points I felt as if the author was encouraging the reader to deconstruct what they know of Christian theology and to embrace something new. But the faith Young reconstructs is simply not the faith of the Bible.
As with all such things, there are those who found the book worthwhile, if not exceptional. Eugene Peterson is among these. His now-ubiquitous endorsement reads:
When the imagination of a writer and the passion of a theologian cross-fertilize the result is a novel on the order of The Shack. This book has the potential to do for our generation what John Bunyan's Pilgrim's Progress did for his. It's that good!
Theologian John Stackhouse thinks that, despite the book's theological challenges, nevertheless:
The Shack brings us pictures of the triune God that seem to me to convey a great deal of Biblical truth. Like any picture, they are partial. ... Does this communication of God say everything? Of course not: how could it? More to the point, does it say all that might be said on its topics in perfect proportion? Why should it? God is communicating to this audience at this time in order to achieve these purposes. God is not speaking to everyone everywhere. When he did that, he had to put together a very complicated book with a very complicated person, Jesus Christ, at its centre. Furthermore, we appreciate the accommodational limitations of William P. Young's book itself. It, too, can't say everything, nor can it say what it says for the ages and for everyone.
Regardless of how you feel about it, it seems The Shack is destined for fame, if only for a short while. I'm sure your congregations will want to know what you think of it.
In 2017 The Shack was adapted into a film of the same title, directed by Stuart Hazeldine.