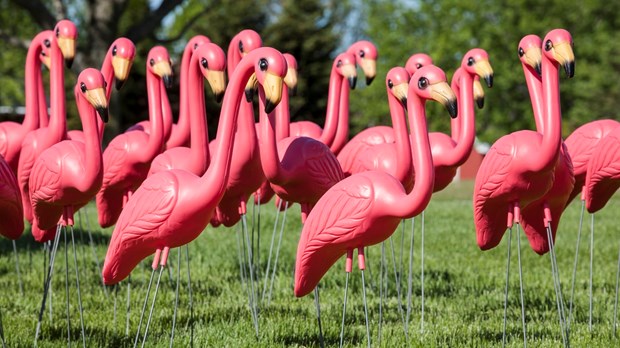 We recommend this Building Church Leaders training tool:
There are still a few weeks to go before the Vacation Bible School season kicks off, so if you're looking for some quick promotional ideas to generate buzz, here's one my church is trying.
The great thing about this idea, which our Christian education director found online, is that it provides publicity for your VBS throughout the neighborhoods near your church AND it helps raise money. You can't beat that.
It basically costs about $120. It also requires the creation of a sturdy sign, some time developing its promotion at your church (for a sample video our church made, see below), and a group of volunteers to help see it through during the course of a few weeks.
It goes like this: You purchase 20 or more plastic, bright-pink lawn flamingos (you can find them through an internet search using "plastic flamingos" as your keywords). And you construct a wooden, sandwich board sign promoting your church's VBS–the dates, the location, and the theme, plus a holder ...
You have reached the end of this Article Preview
To continue reading, join now for free and get complete access.
If you like this, you'll also like: