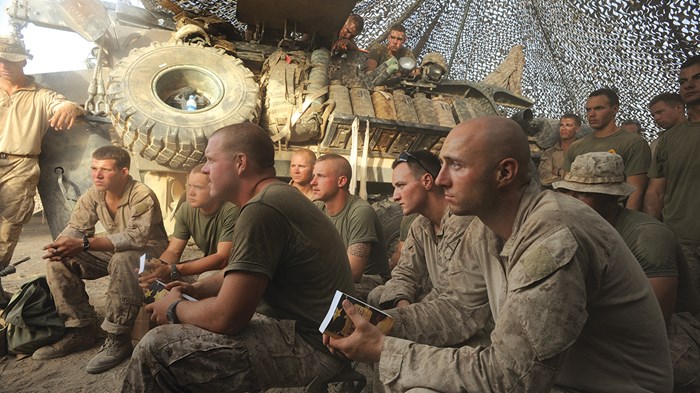 Sometime after midnight, the Army airborne platoon met for the pre-mission briefing. In moments they would board aircraft in Kandahar for action against insurgents. This particular mission involved working in coordination with an elite commando unit.
At this time in Afghanistan, such missions were carried out every night that there was (1) good weather and (2) good intelligence. This night, they had both.
The paratroopers were to leave first, land a few kilometers from the target, and walk in without being detected to take up strategic positions around the target. Then, when the airborne troopers were in position, the commandos would land right on top of the target to try to capture a certain insurgent leader alive. But they had to be ready for anything.
As was customary for the airborne unit, after the briefing and just before their departure, their chaplain stood before them to read a Bible verse and offer prayer.
He quoted Joshua 1:9—"Have I not commanded you? ...
You have reached the end of this Article Preview
1