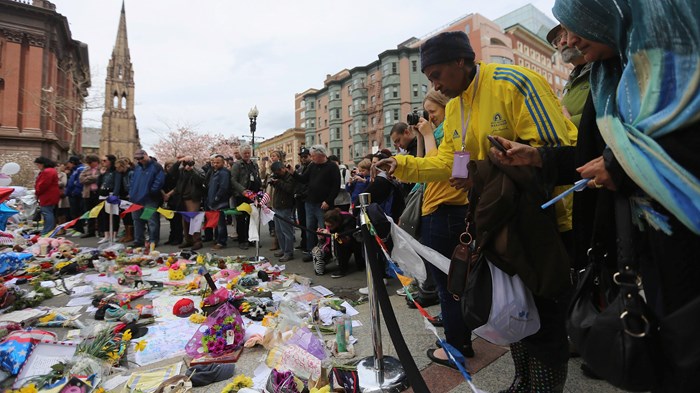 Image: Mario Tama / Getty Images
Even people who never run treasure the Boston Marathon. Some years our family lines up early to cheer on the runners along the race route or gather near the Copley Square finish line. Other years we watch on TV. The city celebrates.
The Boston Marathon brings international attention and excitement every year. It happens on Patriot's Day, when the Boston area celebrates the firing of the first shots of the American Revolution in the battles of Lexington and Concord, two beautiful towns northwest of the city. Patriot's Day pride is huge around Boston. Re-enactors fill the air above Lexington green with musket smoke and the strident beat of drums and pipes. We celebrate wheel-chair athletes and running-impaired athletes, elite world class runners, and everyday athletes competing in the race thousands and thousands of runners fill our streets, cheered on by many times that number from the sidelines.
This was the 117th running of our marathon. In the eyes of Bostonians, this is the only ...
1