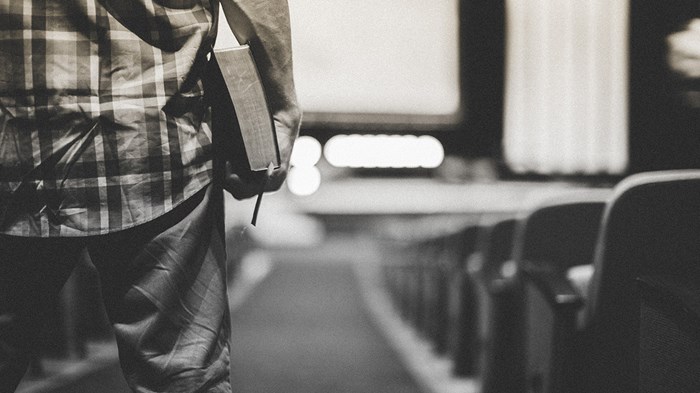 About 10 years ago, I grew disillusioned with the church I had attended all my life. I continued to attend, but I avoided the people there. I kept greetings brief and conversations superficial. I came late and left quickly after the service. It surprised me how easy it was to hide in plain sight in church, especially when I had been active there my whole life.
What has surprised me even more since then is how common this experience is. This Sunday thousands of people will arrive at church right as the music starts, find a seat in increasingly dim auditoriums, sing music that touches an array of emotions, listen to an interesting sermon, and leave having never really spoken to anyone.
These reclusive congregants neither give nor receive hospitality, share no burdens, do not assist the weak, receive no prayer for discernment over major life decisions, no repentance for grudges or grievances, no healing of estranged relationships, no rejoicing with another's joy, no sorrow in another's ...
1