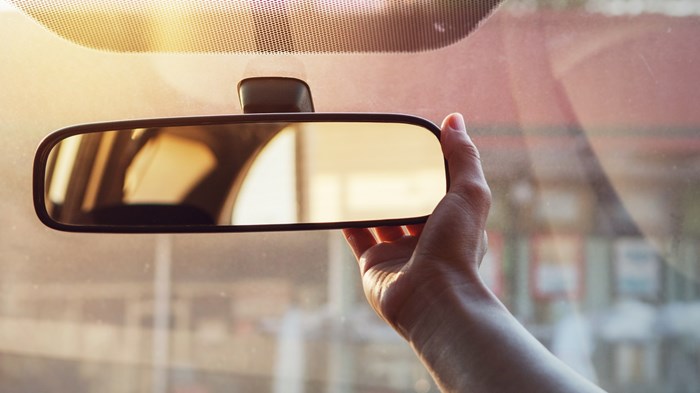 When I came to the end of my seminary education, several people encouraged me to take on the role of senior pastor at one of several churches recruiting at the seminary. But two things held me back. First, I didn't want to approach ministry like one who climbs a corporate ladder. The conventional thinking was to leap for the highest rung possible on your first post after seminary and then start climbing from there. Second, I knew in my heart I wasn't ready. I needed to learn the mechanics of church ministry. So, after graduation, I remained in Dallas and joined Grace Bible Church's full-time staff as Dr. Dwight Pentecost's assistant pastor.
About a year or so after working with Dr. Pentecost full-time, I began to feel more confident about leading a church, so I entertained the possibility of going elsewhere. A church in Fort Worth asked me to consider being a pastor there. My wife, Cynthia, and I visited the church and met with the elders. I preached the morning and evening services and we felt right at home; the people were wonderful and the church culture was very familiar to us. We felt unusually comfortable.
After a short time, they called and said, "We'd like you to consider our church voting on a call. Would you like to take this next step?" I agreed. The following Sunday, the church voted. If the vote was not unanimous, it was mighty close. So, from their perspective, I belonged in Fort Worth, serving that church as senior pastor; nothing could have been more obvious to them.
I was excited. Cynthia was excited. I shared the outcome with Dr. Pentecost and he congratulated me. But our initial excitement gave way to a pensive, somber mood, which confused me. We should have been brimming with enthusiasm about our new future and eager to explore the wonderful opportunities for ministry that lay before us. The church was filled with excitement—why weren't we?
Finally, I confessed to Cynthia, "I can't do it." I had been presumptuous. I had pushed my plans through, but I had failed to make it a focus of my prayers.
Immediately after I communicated my change of plans to the elder of the church in Fort Worth and to Dr. Pentecost, I felt instant relief. While nothing specific made the move "wrong," and while I could point to nothing specific that made my staying at Grace Bible Church "right," I could not ignore my gut. That night, I slept like a newborn baby.
When to Stay
I tell you about this period of my history and that embarrassing episode to underscore a couple of thoughts.
1. Ignore selfish ambition.
First, ambition is not necessarily a bad thing, but it should never serve oneself. In fact, it should be kept low on the list of priorities when deciding where to stay and when to go. Don't let ambition cloud your judgment and rob you of the opportunity to gain valuable life experience where you are. You might feel limited in your current position, like your talents are going to waste or you could be accomplishing so much more if only given a broader opportunity elsewhere. Those negative feelings are proof positive that you're growing. Your frustration, however, is not good enough reason to go elsewhere. Not by itself, anyway.
When considering the church in Fort Worth, my immaturity took over. I found it reassuring that a sizable congregation with a fully developed ministry actually wanted me. I thought about all the good stuff that comes with being a senior pastor in a healthy, respected church, but I didn't wrestle with the many responsibilities that the position entailed. I think that was the source of my uneasiness.
2. Listen to your gut.
A second thought: pay close attention to your gut instincts. Intuition is a powerful, yet underutilized tool in decision making. I'm a facts-and-figures guy by nature. I list pros and cons. I weigh the evidence when charting the future. I'm not wired to rely on something so subjective and intangible as my feelings when making life decisions. Some people are and they do it well, but not me. Even so, I have learned to slow down when all the objective facts point in one direction yet my insides remain in turmoil. A churning gut is announcing, "Apply the brakes!"
3. Be sure of your decision.
Third, you must be convinced of your decision to stay or go, regardless of outside pressures. The telephone call to the chairman of elders was one of the most agonizing I have ever made. I had given every indication that I was coming despite many opportunities to back out. My decision affected so many people at two churches and plans had been set in motion in both ministries. Still, I could not quell my uneasiness. Regardless of the inconveniences to others and the agony of my own embarrassment, I remained where I was until I was sure the time had come for me to go.
When to Go
The bedroom community of Irving near Dallas felt like a pair of broken-in jeans and a sweatshirt. No place on earth could have been more comfortable. The congregation at Irving Bible Church spoke Texan. I understood their culture and could meet their needs before they knew they had them. Many of them were students, even a few faculty at Dallas Seminary, so we had no theological differences. Moreover, I had lots of friends in the area. As the church began to grow, Cynthia and I sank our roots deeper. After just a few months, I thought, I could do this for the rest of my life.
Four years later, I absent-mindedly opened the mail. Among the other letters, I noticed an envelope from the First Evangelical Free Church of Fullerton, California. Intrigued, I sliced open the letter and began reading. They had been without a pastor for almost two years and wanted me to visit their church and preach one Sunday—an invitation to consider serving there as pastor. In this case, there were no obligations on either side. No expectations. Just a casual Sunday with a possible future. But I was so content in Irving, I saw no reason even to consider visiting some other church—especially one in Southern California.
Around that time, Bill Gothard had just begun his youth-conflict seminars, and I wanted to attend one myself before sending any of our church members at Irving. Because I was going to be in the area, I agreed to preach a couple of my familiar sermons on Sunday. I would be what churches call "pulpit supply." And that was all! I emphasized that I was not candidating; I merely offered to be one of their many guest preachers that year.
As I prepared to leave, Cynthia said, "You might not be looking at them, but you can be sure they'll be looking at you!"
When I returned home, Cynthia met me at the airport with her hands over her ears and a smile on her face. Like me, she didn't want to hear anything that would pull us away from Irving. Like me, she saw no reason to leave; we loved our life and ministry in Texas. Our kids were healthy and happy. Why leave all this? Once we were in the car, however, she took a deep breath. "Okay, I want to hear all about it."
I said, "I don't know how to explain this. The situation in Irving is good. We've tripled in size, we just completed our new sanctuary and we need to pay for it—not a great time for a pastor to leave—and I could see us serving here indefinitely. I can't think of a reason not to remain here. Yet, everything inside me says it's the right time to go."
Again, I'm not one who makes decisions based on intuition. I'm a facts-'n'-figures guy. But I had since learned to listen to my instincts. If I may, my gut shouted, "Go!"
We agreed to have the leadership put me before the congregation as a candidate. A vote of the church members would determine whether they would extend a call. The search committee warned ahead of time that the church rarely if ever voted unanimously on anything. But, without telling anyone, I had already prayed, "Lord, if it's not unanimous, I will remain where I am." I thought, This is a good way to know if I'm making the right decision.
By the next Wednesday, I received a call from the leading elder. The church had voted unanimously to call me as their senior pastor. As I hung up the phone, I wept. Tears of joy for our future in Fullerton, tears of sorrow over the heart-break of leaving Irving. Reflecting on that departure, I learned three lessons.
1. Keep it short.
I dreaded having to call the chairmen of the elders at Irving Bible Church. I didn't like trying to explain the unexplainable. But after a short, difficult conversation, he sighed, then graciously accepted my decision. Experience has taught me that more information and fuller explanations don't make difficult news easier to hear. There was a time I would have kept explaining myself to assure others—even try to convince them—that my leaving is what's best. But that never works. You can't soothe aching emotions with logic. You can't talk people out of disappointment.
If I had it to do over again, I wouldn't have given a ninety-day notice. Three months is too long. Much too long! Thirty to forty-five days would have been plenty. Perhaps a month if I had been there more than a decade. But by the end, I had become the lamest of lame ducks. After about four weeks, any congregation begins to look past you to see potential successors. And, no matter how much I encouraged them to bring in candidates, my presence made the process awkward for them.
2. People will be hurt.
When the day came for us to drive to Fullerton, some people came by to say a final farewell. Tears and hugs and promises to stay in touch were exchanged as Cynthia, the children, and I took our places in the car. Just before we pulled out of the driveway, one woman bent down, looked through Cynthia's window at the four kids, then Cynthia, and then me. "You keep saying the Lord is in this," she said. "But the Lord gets blamed for a lot of things he has nothing to do with." She held my confused gaze for a moment, and then walked away. Tough words to hear.
As I pulled out of the driveway, I said, "That's a rough final memory." Cynthia didn't say anything; she just cried as we drove down Finley Road. Her words stung because we didn't want to leave with anyone thinking anything but the best. But that's unrealistic. I've learned that when people lose a pastor, they often say things they later regret. I refused to let those words clout the four great years of ministry in Irving.
3. Leave time to mourn.
This is a good place to note that if you move when God has led you to move—you didn't delay too long—parting should be a sorrow for everyone. When a relationship is good, parting sorrow indicates that you have left on good terms. You don't feel relief because you're running away from responsibilities. The people you leave don't sigh with relief that you're gone. When the mourning of separation has passed, sweet memories fill the place grief once occupied. In the meantime, endure the awkwardness and allow unpleasantness to exist as you help those left behind to grieve.
Coming and Going
Are you where you're supposed to be? Are you doing what you're supposed to be doing? Or have you remained too long in a place, a position, a vocation, or a set of circumstances when God is calling you to make a change? I'm not suggesting you leave a good situation just to make a change, merely to shake things up a bit. Nor do I advocate running from difficulties. I merely hope to encourage you to release your hold on the status quo and to remain sensitive to the telltale signs of God's leading.
Excerpted from Saying It Well: Touching Others with Your Words (FaithWords, 2012).