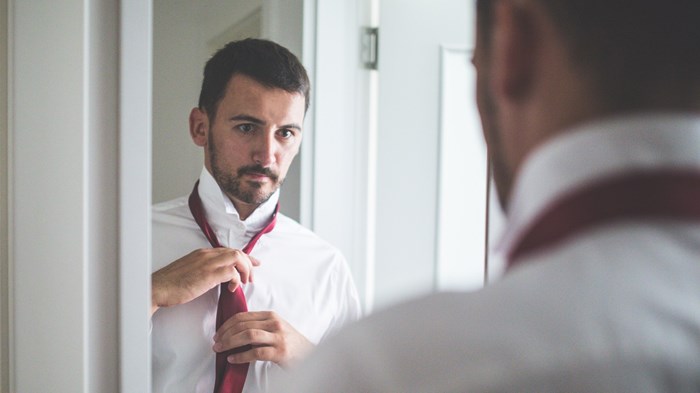 You've read the five perks of being a bi-vocational minister, and it sounds right. For one reason or another, you've decided that bi-vocational ministry makes sense for you. But not all second jobs are created equal. It's time to turn to the natural follow-up question: "If I'm a bi-vocational pastor, what type of second job should I look for?"
Every person and situation is unique, so there's no objectively "perfect" job to recommend to everyone. Here are six considerations to keep in mind while choosing that second (or third, or seventh?) job.
1. Relationships
In addition to his "church duties," one of our elders works as a physical therapist. Every day, he pushes and prods on broken bodies to help them heal (though some joke that he causes more pain). For years, he has used this role as a ministry. He not only discusses physical pain in the recovery process; over multiple appointments, he gets to know his patients. He talks with, encourages, speaks truth to, and at times prays with the many people he serves in his "day job".
Ministry is about people. And just like everyone else in your congregation, ministry can't stop when you walk out the church doors. Throughout the Bible, God's people are relational. The only thing God declared "not good" in the Genesis creation story was the fact that man was alone. Our cities are full of people, so locking ourselves in a cubicle, or staring at a computer screen, or sitting alone at home all day might not be the most beneficial direction for a second job. What jobs are available to you that will enable relationships?
2. Mission
Whether you find work bartending, computing, designing, stock-rooming, barista-ing, or beyond, brokenness hides in every corner of our cities. Over and over, the Bible shows Jesus going "into the darkness": dining with sinners and tax collectors, spending time with lepers and folks who are otherwise socially unacceptable, turning water into wine. Going a step beyond "relational," God uses many bi-vocational jobs as great missional opportunities.
For me, this means teaching at a university, where I meet 50 students each semester and have ongoing relationships with the faculty with whom I teach. Many of the folks in my mission field have a skewed, angry, or negative view of God. The conversations and opportunities to which my job has led have been astounding—largely because I get to talk to those who would never enter a church gathering.
3. Fair Wages
Wisdom throughout Scripture says we should "count the cost" of our endeavors. A "$3.25 per hour, plus tips" job might not be the best route for a bi-vocational minister to take, even if it is relational and missional (though it may be right at times). To provide for our needs, we must check the cost-benefit ratio of our second jobs. Is the income worth the hours it demands, including commuting and prep time? Of course, part of this consideration must be benefits or other non-monetary compensation. More and more workplaces provide insurance, retirement, and more for part-time employees. Among these are REI, Whole Foods, UPS, Lowes, Barnes & Noble, JP Morgan Chase, and some "big-name" clothing stores.
A church planter I know worked as a manager at Starbucks for many years—when he moved to the city where he wanted to plant, he cut his coffee shop hours and position (and thus his pay as well). But as an Assistant Manager who worked more than 20 hours a week, he was able to maintain a salary and benefits that supported his family, alongside the support he raised to start the church.
4. Flexibility
When ministry is people-focused, emergencies and late-night calls happen. There's always more to do than we have time for. No ministry is ever an 8:00-to-5:00, Monday-through-Friday job, and it skews even further when you add another job to the mix. Finding work that's project-based instead of hours-based, that doesn't require you to be in a certain place, or that has flexible hours or swappable shifts can be a good complement to a ministry role. Yes, it might mean a few early mornings or late nights, but it also means that the jobs can mesh together well, with careful planning.
For many years, one of our elders' "real job" was to consult for companies (just little ones you've never heard of, like Disney and Dell). As a consultant, he set his own schedule or worked around theirs—but he had the flexibility between travel and contracts to adjust his schedule and give adequate time to the church.
5. Enjoyment
After four positive stories, here's a less-happy one: one of our elders works as a night security guard for a local company. It provides well, gives him flexibility (he's able to study while watching his building), and is missional (through relationships, a couple guards are considering God for the first time). While it's obvious that God is producing fruit, this season needs to draw to an end soon. Night shifts just don't work for him. He's exhausted, his family gets the leftovers, he has a hard time thinking well during the day, and bottom line, he doesn't enjoy it. By God's grace, we're able to support him for a few hours a week, allowing him to move from nights to days at a slightly lower pay-grade. The change has already been amazing. He enjoys life again, along with his family and those he serves at church.
Whether from a "church job" or a "second job," if leaders are beat-down, exhausted, frustrated, or discouraged, their mindset can't help but overflow. Your fellow leaders and those around you notice. All too often, it impacts your family most deeply. Work is difficult—that's part of the curse in Genesis 3. Who loves their employment 100 percent of the time? That's true of full-time church leaders, bi-vocational workers, and the everyday saints working full-time outside the church, who God still calls "ministers of reconciliation." But try to avoid a job you hate, even if it helps make ends meet. Where's your passion and experience? What gives you joy? What would you do if you weren't a pastor? Look for a job that allows you to use some of those skills, and don't underestimate the value of enjoyment.
6. Redemption
Because of Jesus' work of reconciliation in his people, Paul tells us that our new identity is "ministers of reconciliation." He further says that God doesn't just save individual souls, but is "reconciling the world to himself" and gives us both the ministry and message of reconciliation (2 Cor. 5:17-20). The point is this: we have the opportunity to carry out the ministry God gave us, and reflect God's work of reconciliation, as we do our jobs, both inside and outside the church. Obviously, we want to see souls reconciled to God, but what jobs can we find to partner in God's reconciliation of the whole world?
If we think a bit, we can find redemptive elements in nearly any job. Take the examples above: one elder fixes hurting bodies. Another finds broken elements of companies and makes them better. I see students overcome fear and doubt, and increase confidence in the abilities God gave them. Even a smile and warm coffee on a cold winter day can reflect a deeper joy, even if for a brief moment. In nearly any job our motivation can be to echo God's redemption, to see brokenness reconciled, and to proclaim the gospel's work in our words and our deeds.
Trust God and display the gospel
If you asked our team of bi-vocational elders, they would each tell you that their second jobs fit multiple (if not all six) of these categories. Our situations aren't unique; many opportunities exist that we simply overlook.
If we believe that God is sovereign and good, and that his Spirit is "our Helper," the first step into the perfect second job is to seek that promised help. Begin with prayer. Whether an opportunity doesn't seem real, you simply don't think it exists, or you're debating which of these six categories you should prioritize, don't rely on God's help only as a last-ditch option.
But neither can we stop with prayer. We need to exercise wisdom in the pursuit of skillful, balanced ministry. If we believe the Bible—that all money is God's and that the entire body is called to minister, use our gifts, and live out God's mission—then every Christian, no matter their occupation, is really a vocational minister. Sometimes God chooses to support his people's ministry, full-time or part-time, through the church organization. Sometimes he sends it to his people through other channels. But the bottom line is that each of the six categories above reflects a different element of God's goodness, provision, and joy. So the two biggest questions as we pursue the perfect second job are, Do I trust that goodness, provision, and joy, even in my search for a second job? and, How can I best display the gospel, in my life, to my church, and in my job(s)?
Once we answer those two questions, we'll be one step closer to finding the right jobs to pair with our pastoral callings.
Ben Connelly is pastor of The City Church in Fort Worth, Texas and teaches public speaking at Texas Christian University.