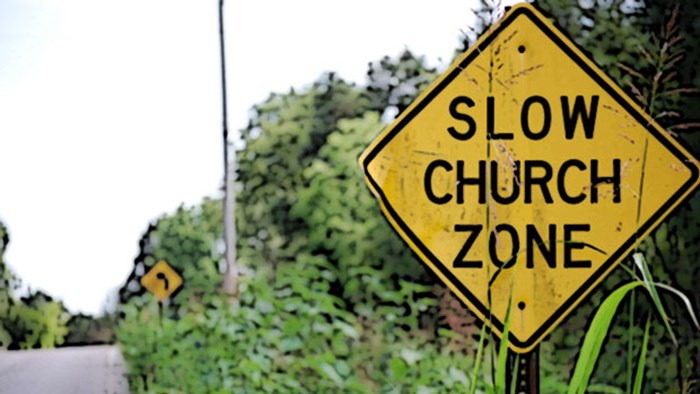 To marry St. Paul and Aesop, perhaps slow and steady wins the Christian race. Enjoy Mandy's conversation with Chris Smith and John Pattison. A free sampler containing two chapters of the Slow Church book is available online. -Paul
The story of Mary and Martha is a timeless challenge about the balance of being and doing. We often look for a personal application but does it also apply to our approach to church? How are our churches balancing "sitting at the feet of Jesus" with the management of tasks? In many ways, the contemporary church has become like Martha—busy for the sake of Jesus. But was Jesus' problem with Martha's doing or the reason for her doing?
This is one of the many thought-provoking questions that came to mind at this week's Slow Church Conference at Englewood Christian Church in Indianapolis (whose own history is part of the Slow Church story). The purpose of this event was partly to promote the book, Slow Church: Cultivating Community ...
1