Don't shoot
What's It Like in Ferguson?
A pastor's on-the-ground response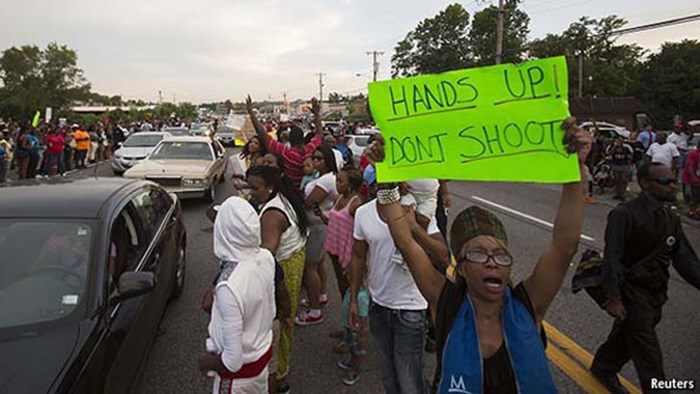 Image: Courtesy of Reuters
I keep getting the same question: "What is it like in Ferguson?"
It is hard to offer an answer. Michael Brown was shot a week ago yesterday afternoon in Ferguson by a city police officer. Things are too fluid to make what is happening now make easy sense. The preacher in me wants to write something that proclaims Good News. The scholar in me wants to deliver something rigorous. The realist in me sees pain, distrust, hope, and good works. There is much sorrow, righteous anger, and many moments of hope being expressed here right now.
First, let me offer a quick snapshot of Ferguson itself. It's a place many in St. Louis know but have never visited. There are dozens of churches here. Most are declining, majority-white, mainline churches. More energized black churches are here, too. Churches are essential to many in Ferguson. There are three primary shopping areas; one a box store mecca, one a revitalized historic district, and the third increasingly destroyed by nightly ...
You have reached the end of this Article Preview
1