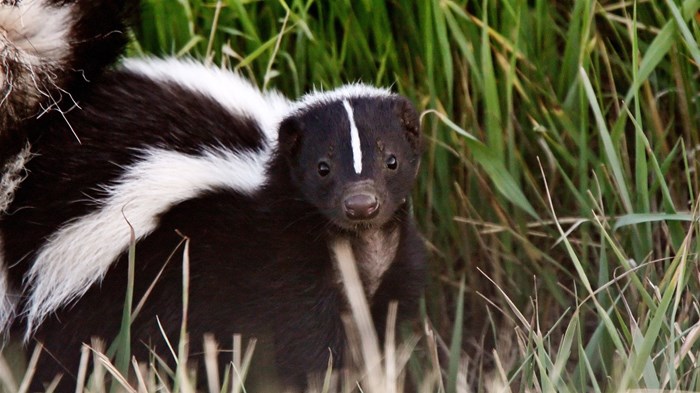 Your church membership stinks. That's what Thom Rainer might say if you fit the profile of the average church in America. Rainer, president and CEO of LifeWay Christian Resources, believes the low levels of commitment in most churches can be traced to poorly crafted and communicated membership models. The book he wrote on the topic, I Am a Church Member, has been used by thousands of congregations to cultivate a more robust vision of what membership means. We talked to Rainer about why membership is important, the mistakes most churches make, and how they can fix them.
Many blame an increasingly secular culture for the declines we're seeing in the North American church. But you say we need to look in the mirror. Why?
If culture were the primary impediment, the early church would have never seen its profound impact and growth. The power of the gospel is always sufficient to penetrate even the most challenging cultures. The anemic power of local congregations is an obedience issue. Many churches have become mere social clubs rather than biblically functioning bodies.
The average church member attends church sporadically, gives very little, and serves even less. Why the lack of commitment?
We get what we expect in our churches, and most congregations expect very little of their members. When I read the high commitment of the early Jerusalem congregation in Acts 2, I realize that too many of our churches are woefully lacking. When we raise the bar of biblical expectations, most of our members will respond well and with enthusiasm.
What is the biblical case for membership? Is there a difference between being a member of the "body of Christ" universal and being a member of a local church?
Universal church membership manifests itself in local church membership.
Membership is implicit in the New Testament churches. They may not have had formal membership rolls, but they did have persons who were directly identified with local congregations. The Apostle Paul, in 1 Corinthians 12 and other passages, is certainly talking about belonging to the church universal when he writes about functioning churches. But he does so in the context of a local congregation, the church at Corinth. So while there are biblical and theological reasons for distinguishing between the universal church and a local church, there is no indication in Scripture that a believer can choose one or the other. Universal church membership manifests itself in local church membership.
What is the number one mistake churches make when it comes to membership?
One of the most glaring errors churches make is not to communicate the expectations of church membership on the front end of the membership process. We get what we expect and how we communicate those expectations matter.
To encourage more active, committed members, what should we do differently with membership classes?
An effective membership class is typically mandated for membership or, at the very least, strongly encouraged. I also encourage church leaders to make them long enough to communicate the essentials, but not so long that the participants burn out and forget everything they've heard. Some of the most effective classes I've seen have been three to four hours in length, offered in one setting.
How can churches move attenders toward becoming members?
If an attender gets involved in some type of small group in the church, he or she is much more likely to commit to membership. Church leaders should have strategies in place to move those attenders from observers to participants.
You write about how being a good church member involves setting aside personal preferences and desires. How can leaders encourage people to do this?
True biblical affiliation with a local congregation has an "other" attitude instead of a selfish attitude. The goal is to move people to more biblical understandings of church membership. The more members study about church membership, the more those members will sacrifice their own preferences and desires. Leaders can also point to church members who are selfless and sacrificial as role models for everyone.
Millennials are less likely to connect with a church that has minimal expectations and commitment.
Millennials are skeptical of institutions and organized religion. Is a model of membership that demands radical commitment to the church a tough sell for them?
No, it's just the opposite. Millennials are less likely to connect with a church that has minimal expectations and commitment. This generation wants to be a part of something that makes a difference, and they want to be where they can do that. They are only skeptical of institutions and organized religion when they see them as self-serving, tradition-bound, and change-resistant.
When church members are more committed, less focused on their preferences, and more willing to serve, how does that impact the role of the pastor?
Pastors are free to function in a more powerful and biblical fashion, because they now have the time and the energy to devote to training "the saints in the work of ministry, to build up the body of Christ" (Eph. 4:12). They no longer have to waste resources dealing with members' issues of personal preferences and the conflicts such attitudes engender.
Can it actually be difficult for pastors to accept a more active laity?
Some pastors will struggle with a more active laity. They have become accustomed to doing ministry as a proxy for the members. While such an approach is not the ideal of Scripture, pastors will have to deal with the issue of personal change to adapt to a more dynamic equipping role. And frankly, some pastors enjoy the affirmation that comes with proxy ministry. They would have to get accustomed to the ministry spotlight shining on others.