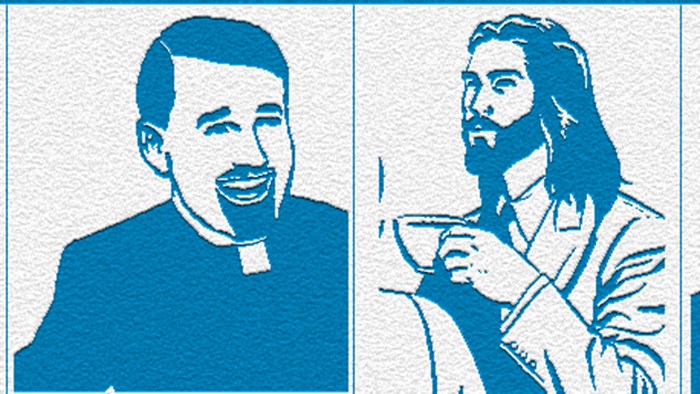 You denizens of the Christian web are likely familiar with Dave Wilkie's famous "Coffee with Jesus" comic strips. By turns witty, incisive, and profound, they strike a fine balance between hilarity and holiness. Given their spirit of charity and their critique of stereotypical evangelical culture, I emailed Dave (who just released a sharp-looking book of the cartoons) to ask him about his work. His replies to my questions about humor and modern church life are relevant for more than just chuckles. - Paul
Talk about walking the line between satire and sincerity in church humor.
It's a very fine line, and what makes one person laugh makes another cry "Blasphemy!" One person's "Like" is another's "I wish there was a hate button for these stupid comics." I'm never going to please everyone, and one look at the comments on any of my comics will prove that. The best satire isn't just making you laugh; it's shedding some ...
You have reached the end of this Article Preview
1