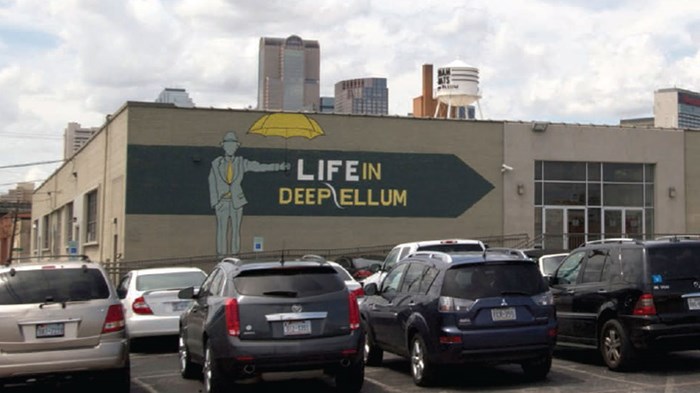 When you visit Life in Deep Ellum, the last word that comes to mind is "church." Directors Joel and Rachel Triska are just fine with that. They describe Life in Deep Ellum as "a cultural center built for the artistic, social, economic, and spiritual benefit of Deep Ellum and urban Dallas."
Housed in an industrial-style building in the heart of Dallas' artsy Deep Ellum district, the center is a veritable smorgasbord of creative culture. Walk through the front doors and you enter a stark gallery with avantgarde art. Turn to the right and you'll land in a coffee shop. This isn't your typical church coffee shop with a donation jar and a few carafes. Think Intelligentsia—dark ambiance, soft leather chairs, with baristas swirling amongst hissing machines.
Past the art gallery and down a hall, at the very back of the building, is an opening with wood floors and a small stage. It looks like the setting for an Indie rock concert (and sometimes is), but ...
1