Pastoring Racists
In my church community, the roots of racial sin run deep.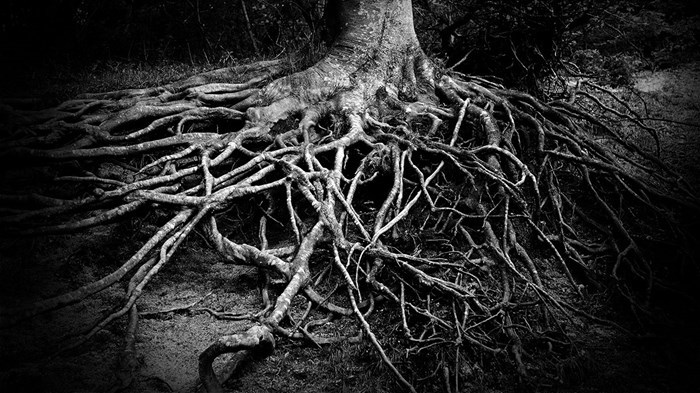 I still remember that sick feeling I got in the pit of my stomach when one of my church members told me why one of our men had abruptly left our worship service the week before. The pews are hard on his injured back, so when I saw him walk out, I thought nothing of it. But this particular Sunday the issue was something else entirely. His Sunday school teacher explained that he called her after the service to say he left because he was not happy that "there was a black boy sitting up front with the rest of our youth." He was concerned that the parents of the two white girls he was sitting next to were just allowing this to happen.
My stomach sank. The feeling was a mix of emotions. I was disappointed, sad, shocked, and angry. This is my first pastorate, and I wasn't expecting this kind of blatant racism to be an issue I would need to deal with. After all, this was 2015, and we are talking about church-going Christians.
We are an all-white church in a community that is roughly 85 percent African American. The more I paid attention, the more I realized that some in the church wanted it to stay that way. As I listened to people talk, I began to notice an "us" versus "them" mentality among some. People would often say, "You know, Pastor, they just worship differently than we do." It became apparent that "their" children went to one school and "ours" went to another. Even when other churches in the community were being discussed, only the "white" churches were part of the conversation.
I wish I could tell you I figured out the key to erasing racism in your church in time for your next potluck dinner. The truth is, racism does not develop in people's hearts overnight and it doesn't leave easily. Our church's progress in this area has been painfully slow. However, God has used several truths to encourage me and shape the way I minister in this particular context.
This Is a Hill Worth Dying On
One man who had preached in view of a call before me cost himself the job by sharing his ideas about how to reach the local African-American community with the gospel. Whenever my sermon deals with the issue of race, or when we have an event that might attract African Americans from our community, I know some in the church will be upset. This issue could cost me my job.
Nonetheless, the gospel compels me to continue on regardless of the cost. Paul wrote to the church in Ephesus, "for [Jesus] himself is our peace, who has made us both one and has broken down in his flesh the dividing wall of hostility by abolishing the law of commandments expressed in ordinances, that he might create in himself one new man in place of the two, so making peace, and might reconcile us both to God in one body through the cross, thereby killing the hostility" (Eph. 2:14-16).
He left because he wasn't happy "there was a black boy sitting up front with the rest of our youth."
The reconciliation of people to both God and each other is the good news of the gospel. The death of Christ achieved racial reconciliation. This truth is distorted when racism exists in the church. Racism in the church paints a skewed picture of the gospel for all the world to see. It spreads a lie about Christ's work on the cross. This fight is worth fighting because it strikes right at the heart of the gospel.
The Gospel Undermines Racism
Some who sit in our pews week in and week out have never been born again. They need their self-righteous pride exposed and torn down by the message of the cross. They need someone to come alongside them and show that following Jesus means submitting to his lordship, not just sitting in a church pew. They need to be told of God's loving pursuit of them, even while they are sinners.
Others know Jesus but still have significant blind spots and areas in which they need to be shaped into his image. They need to be reminded that the call to follow Christ is a call to die to self. They need someone to show that they have more in common with someone of a different race who is their brother or sister in Christ than they do with a biological family member who doesn't know Jesus. God's great love for them creates soil in their hearts that chokes out hatred's roots.
A wise pastor once told me we tend to overestimate what one sermon will do but underestimate what 10 years of faithful preaching will do. When our people are confronted again and again with the message of Christ's life, death, and resurrection for the salvation of sinners, we can trust that God will use it to open blind eyes, unstop deaf ears, bring dead hearts to life, and transform his people from one degree of glory to another.
Jesus Loved Me When I was Blind
The previous pastor of the church once told me about an older man who burst into the church office minutes before Sunday school was to start, visibly angry, demanding that someone remove some "black kids" from one of our children's Sunday school rooms. This man didn't want children "like that" at "his" church. The pastor refused to remove the children and the disgruntled church member left in a rage.
As I listened to this story about a man who was still in my congregation, I started getting angry. Who does this guy think he is? How could he possibly demand such a terrible thing? Who in their right mind could be so blind?
However, as these thoughts began to dominate my mind, the Spirit of God reminded me of what Paul said in his letter to the church in Ephesus: "But God, being rich in mercy, because of the great love with which he loved us, even when we were dead in our trespasses, made us alive together with Christ" (Eph. 2:6).
I was reminded of the love of God towards me in Christ Jesus, not when I had it all together but when I was still dead in my sin. When my eyes were blind, God pursued me. He sought me. He loved me.
I knew I would never be able to genuinely love and effectively shepherd this man if my heart was calloused and cold towards him. The gospel guards my heart and compels me to love.
Racism's Deep Roots
I have tried to preach the gospel faithfully and show how it shapes the way we are to think of those who are of a different ethnicity. I have labored to show from the Scriptures how the church is to be a picture of heaven. I have taken some to the "other side" of town to pray for people, play with kids, invite them to events, and just love them.
I have seen little fruit. Sometimes it seems like the roots of racism are so deep that they are unmovable. I have preached sermons I thought and prayed would change hearts, only to be devastated when they went by without notice. I have been heartbroken in the wake of outreach events designed to reach our African-American community that have utterly failed. I wonder if I am doing enough. Should I take a different approach? Should I be more patient, or more forceful? Will anything ever change?
I continue to labor against racism in my church, but I have come to realize that change will be slow and imperfect. In the meantime, my hope is that we will one day see in full what we now see only in part, the nations together as one, worshiping their King.