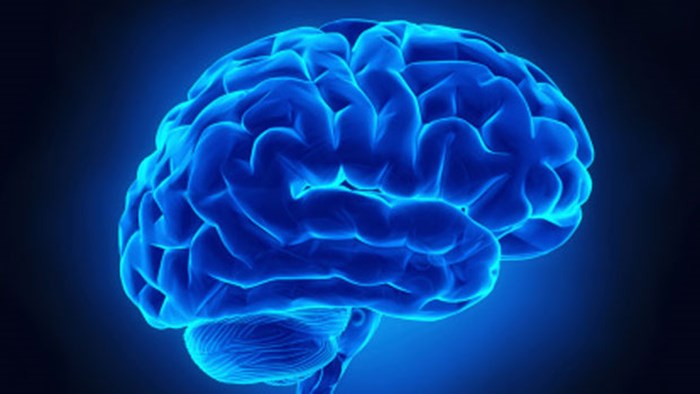 "Pastor Chris, there's no way we can afford professional counseling."
This was the response I received from my friend when I suggested he see a counselor. He and his wife knew I loved them. And it was because I did that I persisted with my recommendation. "Just let me be your pastor and your friend," I said. "Set up an appointment with the counselor I've suggested to you. You need safe ears—someone with years of experience who doesn't know you as well as I know you."
After he voiced his strong objection, I was silence for a moment. Then I said, "Honestly, you can't afford not to."
I was close enough to the couple to be that direct, that honest. His wife started crying. He eventually stood, walked to her. He looked up and nodded. They didn't leave the office until we had called and set up appointment number one of what would be two years of professional Christian counseling.
I felt peace when they departed. But in that moment, something surprised me. An unexpected feeling, thought, voice. I sensed questions coming my way, "What about you? When will you stop making excuses and see a counselor yourself? Your statement is true for you also: You can't afford not to."
I had many excuses not to see a counselor.
I already had what most pastors don't have—accountability partners. They knew me well. We met often. They asked me the hard questions. Honesty was the essence of our agenda. I thought about my church leadership team: we weren't just serving together in titles and positions; we were truly there for each other.
I thought about my health: I was already seeing doctors and taking medication for a then recent diagnosis of epilepsy. I thought about my sabbatical: Wasn't that the type of rest and healing and recovery I needed from years of pastoring? I thought about my journaling: Wasn't that my personal method of releasing inner hurts and being healed?
But the statement persisted. I couldn't afford not to. And saying yes was one of the best decisions I made in my 20 years of serving as a senior pastor. I remember making the call. The counselor assumed I was making a referral. He was surprised that I was scheduling myself. That first appointment was so healing, so fresh, so needed. I left feeling like a child who had just told Mama everything I had done wrong and was hugged anyway.
Looking back, I recall how strange I felt sitting and waiting in counselor's office. My thoughts were speculative: Will we talk about my reason for scheduling this appointment? Do I know—really know—the true reason? Will we talk about my role as a husband, a dad, a pastor? Will we talk about my brain damage and epilepsy? Will we talk—or will only I talk while he listens?
Waiting. Thinking. Processing. I remember waiting for the unknown.
The appointment went well. As I answered the counselor's initial questions, I began talking about me as if I was someone else. Referring to myself as "he," I confessed and declared and revealed more readily. Chris walked in here today carrying his luggage—luggage of hurts from those he loved so much, luggage of knowing people relate everything to his disability, luggage related to people's expectations, luggage of people he had helped and who turned against him when he needed them the most. Luggage. So much luggage. The therapy of thinking and processing and confessing allowed me to leave the luggage there in that office.
I scheduled more appointments. In our next church board meeting I presented a proposal about the church both requiring and paying the cost of each staff member seeing a counselor at least twice that year. After a healthy discussion, they agreed. I also told my wife and our sons. Not to make them worry. Not to tell them what I was saying to the counselor. Not to prove a point; just to be honest.
Many of those moments in the counselor's office were painful. Some felt like surgical procedures. They were necessary for healing, for survival, for recovery from caring too much and carrying too much. Now as I mentor and teacher of present and future pastors, I present my willingness to see a professional Christian counselor as both a positive and negative from my years of pastoring.
The positive? I started seeing one and will always go back for visits.
I tell them about when I finally followed the advice I gave to others, about how I was allowed to vomit out my feelings to a listener who just listened. When I talk to these young dreamers entering the world of ministry, they hear me emphasize finding trained ears to hear them. Pastors need pastors, counselors need counselors, and people need safe havens for psalmistic therapy. It is worth the price.
The negative? I wish I had started earlier.
Seeing the counselor earlier would have kept away the hurts that invaded my relationships. I can still feel a few as I write this. Feelings toward those I helped the most who then hurt me the most. Feelings about the church-hoppers. Feelings about how my disease and disability changed me and my family and our church. I waited too long. I don't want others to make that mistake.
But so many do.
According to the New York Times (August 1, 2010), "Members of the clergy now suffer from obesity, hypertension, and depression at rates higher than most Americans. In the last decade, their use of antidepressants has risen, while their life expectancy has fallen. Many would change jobs if they could."
- 13% of active pastors are divorced.
- 23% have been fired or pressured to resign at least once in their careers.
- 25% don't know where to turn when they have a family or personal conflict or issue.
- 25% of pastors' wives see their husband's work schedule as a source of conflict.
- 33% felt burned out within their first five years of ministry.
- 1,500 pastors leave their ministries each month due to burnout, conflict, or moral failure.
How is that stress affecting you? How is it harming your family, your future, your church? Where is God in this picture?
We must not miss the beauty of being helpers who are willing to receive help ourselves. If we want to truly make a difference and joyfully survive the ministry journey, we can't afford not to.
Chris Maxwell served as lead pastor of a church in Orlando, Florida, for 19 years. He now serves as Campus Pastor and Director of Spiritual Life at Emmanuel College.