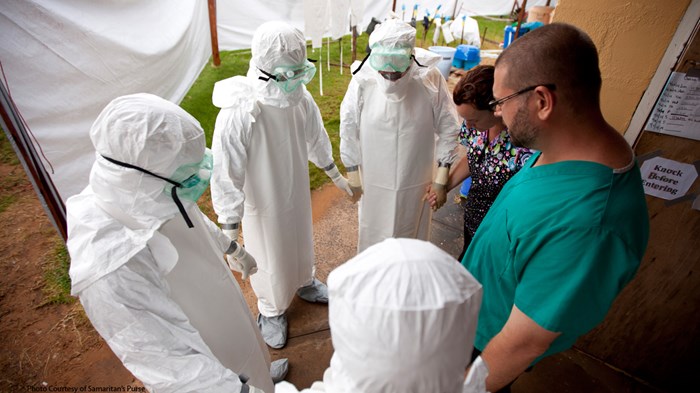 Kelly Sites is a nurse from Michigan who has a "go" bag packed and her passport ready at all times. She works with Samaritan's Purse, and at any time she could get the call to fly somewhere in the world to help with a sudden outbreak, like the recent Ebola pandemic. We spoke with Kelly about her experience serving in these difficult circumstances.
1. How did you get into this line of medical service work?
After the Haiti earthquake in 2010, I was devastated. I thought, I have to help, I have to help. I signed up to go on a trip with Samaritan's Purse and I went. That started this whole crazy life that I never could have imagined.
I went to Haiti as a medical volunteer. Shortly after that, the Cholera outbreak happened in Haiti. I was crushed and felt like I had to go back and help. These were one-to-two weeklong trips. After Haiti, I went to the Philippines for a month.
I have a bag packed at all times. My passport is always ready. We talk about that as the family. When ...
1