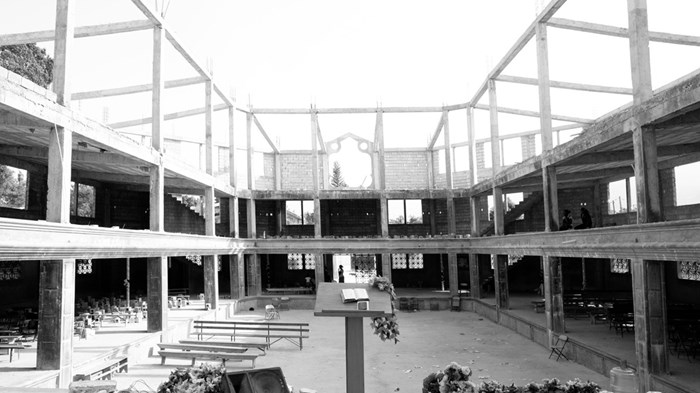 Our church met for several years in a small strip mall tucked in behind the city's post office on a not very busy street. It felt like we were hidden from the world. If you wanted to attend our church, you would have to come looking for us. Eventually we rented three of the office spaces in that little strip mall, and made the space work as best we could. The classrooms were usually too small, the air conditioning had trouble cooling that many people, and there was no "yard" outside where the kids could play.
We were cramped, but we were happy. The tight space brought us close together during breakfast on Sunday mornings; people had to stand and eat elbow to elbow. You can't hide in a space like that. You cannot remain anonymous.
After several years, we saved up enough money to build a place of our own. By every measurement you can imagine, our new facility is superior. It is larger. It is on a very visible street. We have a huge yard and a fantastic playground. ...
You have reached the end of this Article Preview
1