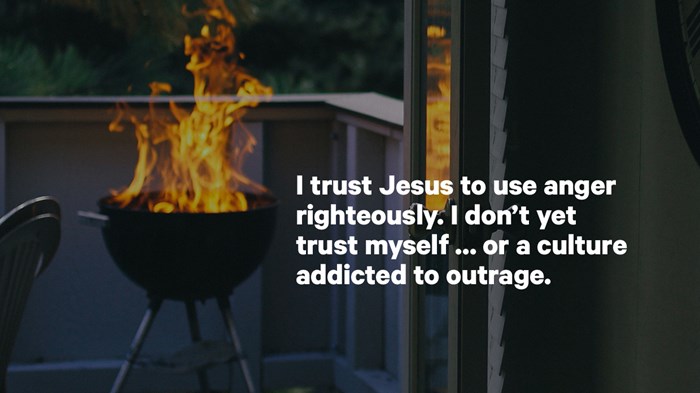 Should a blind person be permitted to carry a loaded weapon? That was the focus of a 2013 court battle in Iowa. Advocates for extending the state's "Conceal and Carry" law to include blind citizens said the visually impaired should not be discriminated against because it is the right of every American to own and carry a gun. Amazingly, the courts agreed with this argument.
Sometimes there is a gap between legal sense and common sense.
I feel the same way about anger. I've heard numerous theological and biblical arguments about Christians wielding "righteous anger." There are many examples of God becoming angry in Scripture, including the unpopular stories of wrath in the Old Testament and those of Jesus overturning tables in the Temple or pronouncing judgment upon his enemies in the New. If our Lord demonstrates righteous anger, shouldn't we follow his example?
I believe a theological case can be made for the righteous deployment of godly anger. ...
1