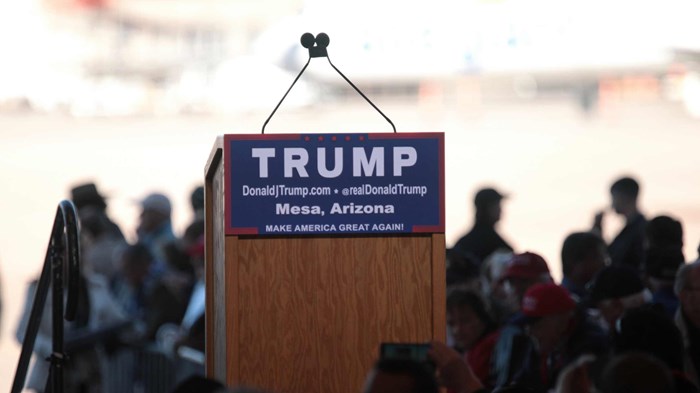 Image: Gage Skidmore / Flickr
As I walked to my local polling place in March to vote in my state presidential primary, I considered the candidates one last time. They all had their strengths and weaknesses, I thought, except one: Trump. The Donald didn't have strengths and weaknesses; instead, he managed to somehow conflate the two into one vociferous blur. He tried to show the world how very, very strong he was, yet every time he flexed his muscles, he demonstrated the limitations of his ego, personality, and abilities. Moment by moment, he conquered some voters while alienating others forever.
As a pastor, I'd struggled with what to do about Trump. He never appealed to me—neither what he said nor how he said it squared with my understanding of biblical leadership. I was baffled by his growing appeal amongst Christians, including many I knew. For weeks, I'd asked myself the same question: how would I even begin to pastor a Trump supporter?
At my polling place—a tiny Methodist church governed ...
1