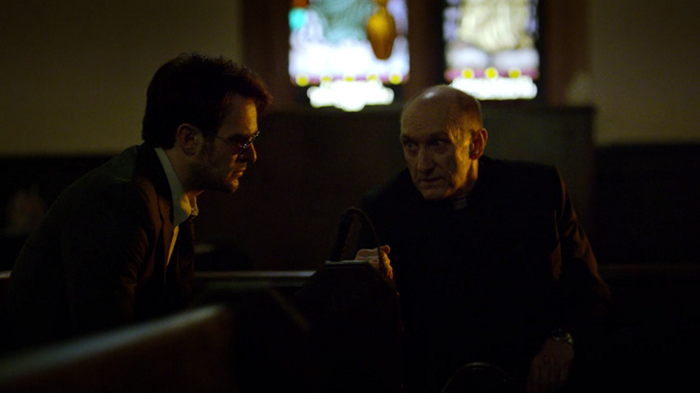 I have to confess: I'm envious of the church in Netflix's Daredevil. I want Matt Murdock, the titular vigilante of New York's Hell's Kitchen, to be a Baptist. I want him to come to my church for counsel about the issues he wrestles with in his fight against injustice. I want our evangelical faith to have the kind of gravitas that would draw a battered and bruised superhero through our open doors.
Over the course of the hit series' first season, Matt's battle against the crime lord Wilson Fisk forces him to consider the true cost of sin. As a fledgling crimefighter, Matt's not naïve; he already knows how evil people are and how much more evil they are capable of becoming. But the wealthy, sadistic, and self-assured Fisk seems so hideous, so untouchable by the law, that death-by-vigilantism seems to be the only way to bring him to justice.
This moral dilemma pushes Matt back to the Catholic church of his youth, where he begins to sporadically ...
1