We Asked Church Leaders to Answer "How Is Your Church Doing?" Without Using Numbers.
How to talk about church health . . . without taking a head count.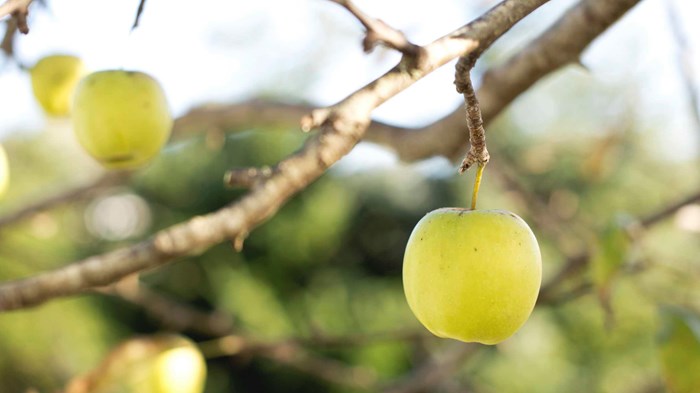 Image: Tim Mossholder / Unsplash
"How's your church doing?" It's a question all church leaders are asked sooner or later, and if it catches them off-guard, it can be tempting to fall back on Sunday morning censuses and budgetary breakdowns, even when they know that data doesn't tell the full story.
This week, then, we asked some ministers to tell us how their churches are doing—without relying on the numbers. Here's what they had to say:
The Community's Trust
The thing I find myself celebrating most these days is the high level of trust people and organizations outside the faith have in our church. As their trust has grown, so has our ability to share our faith in meaningful ways—and doing that in creative and innovative ways is just fun! — Rachel Currie Triska, Dallas, Texas
Passing More Peace
I can tell how our church is going by our greeting time during service. We are a church of all peoples, so it used to be an awkward 90-second break where everyone would try their best not to be approached by anyone. As we've grown in doing life together, we have had to double the amount of time. I rarely see anyone left out, no matter which culture they are from or how new they are, and it often runs over as our attenders enthusiastically say "hello" to someone different from themselves. — Oneya Okuwobi, Cincinnati, Ohio
Contentment in Faithfulness
My church is struggling with the problem of relative positioning. If I told you I was an elder in a church where the preaching is excellent, there is plenty of money in the bank, we own our own building, we are sending out and supporting missionaries, and we are doing great internal development, you'd think we were wildly successful. All those things are true, but our numbers are down from where they were before, and we're not quite supporting our monthly budget needs, so everyone is struggling with feeling down and discouraged. Contentment is a funny thing. The most important thing, though, is that I attend a church where faithfulness and Christlikeness are real goals that we are honestly trying to pursue as best we know how. It has been a joy to serve in that environment. — Benjamin Bartlett, Louisville, Kentucky
A Unified Church Culture
Lately I've been answering this question with things like: "I really like the culture we have here. We are seeing God do some really great things." Or if there are some struggles, we might say, "We're going through some big changes right now and praying for unity." — Daniel Darling, Nashville, Tennessee
Work Outside the Church Door
I tend to evaluate the health of a congregation by what happens outside the church building. When members gather for fellowship outside prescribed times, when they take initiative to share the gospel with their neighbors, when they volunteer at our community school and library—these are the times I'm most optimistic about where we're heading. When the mission of the kingdom is drawing us outside ourselves and we're moving beyond the safety of our walls, I have hope that the gospel is taking root and producing good fruit. — Hannah Anderson, Roanoke, Virginia
Sharing, Showing, and Shaping
We only know how our church is doing based on how the greater community is doing. What happens on Sunday for us is only a response to how we are living together in our community daily. There are three major ways we diagnose how we're doing, which we sum up with the hashtag #ssslove: are we sharing the love of God? Are we showing the love of God? Are we being shaped by the love of God? If we can say we have been faithful in pursuing these things, then we are doing well. For us, it's not a question of if we have been successful, because God never told us we would be successful—only to trust and be faithful. — Jonathan Brooks, Chicago, Illinois