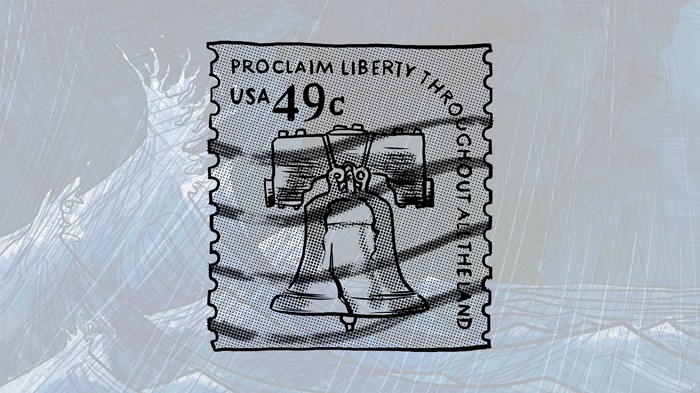 In the winter of 2007, Jim Powell contacted the leaders of the largest mosque in his community, knowing he would be moving next door to them within the year. After the initial phone conversation, it was agreed that a lunch would be set up between the elders of his church and the elders of the mosque: a lunch that eventually happened in the spring of 2007.
In 2010, when a Florida pastor made national and international news because of his plan to burn the Qur'an, Jim once again contacted the leaders of the mosque, now his church's next-door neighbors. In his letter to them, he wrote:
"Jesus said that the hallmark of the Christian faith was love, and yet that is often the last virtue many of his followers practice. Furthermore, as Christians, we are called to avoid being judgmental, to work towards living at peace with all people, and that grace, mercy, and forgiveness are to be at the forefront of our lives. Unfortunately, many who profess to follow Jesus forget this, or they choose to ignore such elementary teachings as they allow their personal agendas and sinful nature to trump the Lord's will.

"There is so much more that I could say. Yet for now, let me assure you that the hate speech which the media reports does not represent a majority of Christians, and it does not represent the mindset of the leadership of Richwoods Christian Church.

"If you would ever like to have dialogue on this topic, I would be more than glad to visit with you or any individuals that may be interested."
After Jim and Kamil Mufti, the mosque's imam, taught a class on the Abrahamic faiths together at Bradley University, their friendship evolved. Eventually Kamil invited Jim to teach a four-week class on Christianity at the mosque, and a relationship began to build—not merely between Jim and Kamil, but between their respective congregations. Soon, interactions that had been based on fear gave way to understanding.
In the correspondence below, Kamil and Jim speak candidly to one another about the challenges and benefits of reaching out to those we do not understand.
Kamil,
When I first realized that we were purchasing a new church building next door to a mosque, my initial reaction was that the situation was a bit surreal. Often, I found humor in the irony of it all, but other times, I began to wrestle with fear and uncertainty. What would the people at the mosque think about having a church next door to them? What kind of people attended the mosque? What if they have even a couple of radicals who worship there . . . will they try to harm us?
Without having had any previous personal relationships with Muslims, all I had to work with was what I had seen on television and read on the Internet, most of which uses a broad brush to paint Muslims and the Qur'an in a negative light. My uncertainty and questions about who you were and how we would be received eventually led to curiosity, tinged by trepidation.
We were fortunate that members of my church board worked with a member of the board at the mosque. I decided to be proactive. We reached out through them and organized a chance for the leaders from our church and leaders from the mosque to meet each other.
When we arrived on the day of the meeting, it seemed that all of us were a little nervous. But when one of the gentlemen from the mosque mentioned that his wife was not happy he was gone—and that once he got home, she was going to have a to-do list for him—we all laughed, and the ice was broken.
That moment blew apart my assumptions and made me realize how much we had in common. Once I was reminded of the common humanity of the men from the mosque, I began to question other assumptions or stereotypes I had come to believe about them.
Kamil, have you ever struggled in this way with your perception of Christians? What kind of attitudes have you encountered from members of the mosque about the evangelical church next door?
–Jim
Jim,
I joined the Islamic Foundation of Peoria next door to your church about seven years ago. In the early days, I did not think of visiting you or your church. I remember asking people if they knew the pastor or anyone from the church. Most did not, though I remember being told that "we" did meet with "them" once.
I had been to churches before. I was well-read about Christianity, but I was intimidated by the thought of just walking into your church. It seemed at first to be an "all-white" church of relatively wealthy evangelicals whose only interest was to win souls for Christ.
In other words, I didn't think you had any interest in just being friends or having any other form of relationship. I made assumptions based on my experiences with evangelical Christians in the past. Sorry about that, my friend!
The perception many immigrant Muslims have of Christians is that they seek to save souls by exploiting the poor and the vulnerable. Right or wrong, that is their perception. We wanted to get to know and love our neighbors. But many of us thought, Maybe all they want is to bring us to Christianity!
That mistrust slowly melted away after we got to know one another and hear one other speak about our faiths with passion and respect. Then I invited you to speak freely about Christianity at our mosque for four weeks as you saw fit, taking the time to field questions. From my view, that was the icebreaker for my congregation, as people saw a Christian pastor who was accessible, who could talk about his faith with passion and candor, and who, above all, seemed to be genuine.
–Kamil
Kamil,
I remember some of our own early assumptions as we prepared to move into our new facility. Whenever the subject of being next door to the mosque came up, the general response was awkwardness; some form of joking and humor. Someone might quip about not getting on the bad side of the Muslims, or they may blow us up. Even I was guilty of some of these comments. I think this sort of humor, based on faulty assumptions, was a way to deflect the awkwardness and uncertainty of the situation. A lot of this was ignorance and a lack of awareness. But I also believe that some of it was spiritual immaturity—not fully understanding what it means to truly love our neighbor as Christ calls us to.
Most people in our church had no relationships with Muslims, and this was so far out of their experience and comfort zone that they just did not know how to act or what to say. At the time, there were no evangelical churches that I knew of that had shown us what a healthy relationship with our Muslim neighbors might look like.
But even as we got to know one another, and the friendship between us grew, my congregation remained sheltered. It would take a few more years before we took the big step of engaging our congregation and pushing them to accept and embrace our Muslim neighbors.
–Jim
Jim,
In my experience, that wariness of engaging comes from the view that Islam is a "false" or "bad" religion and that Muslims are bad people, or that engaging with a Muslim is a form of endorsement of that religion. The mere notion of sitting with a Muslim seems so heretical to some in the evangelical world that a pastor who chooses to do so runs the risk of being accused of faith-washing, diluting the Christian faith—they may even risk losing congregants! But Muslims are decent people when you meet them.
This was the biggest obstacle I experienced to building a relationship with an evangelical church. I recall being open and clear with you about this perception in the very beginning of our relationship. And your willingness to be honest and upfront with me helped us build trust very quickly. It became clear that both you and I actually listened to one another and wanted to be in a relationship.
I distinctly remember saying to you that we must hold on to our beliefs and values without compromising them. But why can a Christian leader not sit with a Muslim over a meal and just be friends? What teaching of Jesus would prevent him from doing so? I, for one, do not see the Jesus of the Bible refusing to sit with Muslims for fear of "supporting" a false religion.
Unfortunately, much Christian-Muslim interaction has been shaped by debates that major on the differences between our faiths, so that many times we do not even see any common ground among us. That prevents us from engaging in simple, honest dialogue and fostering friendships.
The other reason the church did not engage for a time was the "fear" of Islam being a violent religion. Jim, you actually showed me of the importance of clarifying the issue of violence and Islam, and showing that Muslims are not by definition in violent jihad against the West or wanting to implement sharia law in the West!
–Kamil
Kamil,
Yes, the dominant narrative among American Christians seems to be that the Qur'an endorses violence and that while a majority of Muslims may not openly support violence, they may not be opposed to it.
Unfortunately, too many Christians subconsciously embrace the notion of guilt by association. The most tragic part of this is that Jesus was criticized and rejected by the religious leaders of his day for associating with "outsiders." The Pharisees criticized Jesus because he sat and ate with sinners and tax collectors, but Jesus was not afraid to be in relationship with people, no matter who they were. Too many times in the history of Christianity—whether it is the treatment of Native Americans, slavery, or women's rights—the majority mindset has been more in line with the Pharisees than with Jesus.
You know I have had people leave my church because of my refusal to condemn all Muslims for their supposed desire to take over the country. I've had people leave because I've encouraged my church to love our Muslim neighbors. This saddens me because it undermines and hinders the good news of Christ. But my staff and church board are unified in believing that we are to love our Muslim neighbors for who they are, and this doesn't mean compromising our beliefs in the Gospel.
Take, for example, a couple of women in my church who are now meeting with a couple of ladies from the mosque, exercising and having conversation a couple of days a week. Their friendship is genuine, and I believe that God is honored in it.
Kamil, I thank the Lord that he has placed our church next to your mosque, and that we have been able to develop this relationship. It helped me to see the prejudice and fear in my own life pertaining to Muslims. I can only hope that the changes God has brought about inside of me will take place within other Christians.
There is still much to be done. I look forward to seeing what the future looks like, as the Lord teaches me about love and understanding of my Muslim neighbors as an expression of my unshakeable belief in Jesus as the Christ.
–Jim
Jim,
I took your advice about developing personal relationships to heart, and I'm so thankful for the way it has benefited me personally, as well as the Muslim community in Peoria.
Since 9/11, I have lived in a state of constant fear. The rise of attacks on mosques in the US made me fearful of driving to my mosque in the dark. But my friendship with you and my relationships with those in your church have made me feel more secure. I sense it in my family, and I can see it in the people who pray at the mosque. Because you taught a class at our mosque, dropped by on different occasions, invited me to answer questions at your church, and spoke at a recent event at our mosque, most of our congregants feel they have a trustworthy Christian neighbor and friend.
I feel grateful to have you as a neighbor, and I highly value the relationship we have built. I pray to God that others, both Muslim and Christian, can do the same.
Sincerely,
Kamil