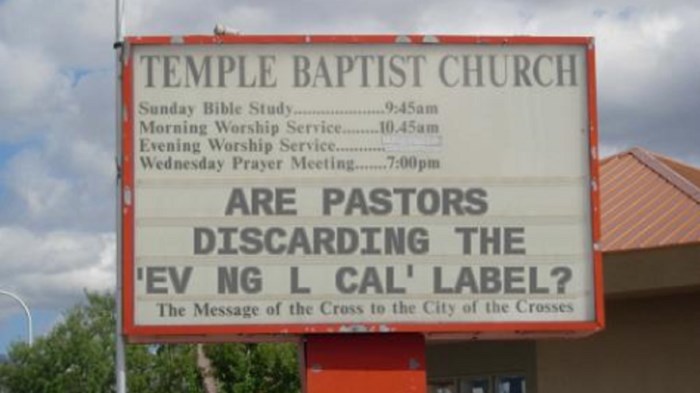 Three days after the election of Donald Trump, Skye Jethani tweeted "#FarewellEvangelicalism" and published an open letter explaining his dissatisfaction with the term. The author and pastor predicts the label will soon fall out of use: "When our successors write a history of these times, I suspect the modern American evangelical movement will rest neatly within the lifespan of Billy Graham." Other Christian leaders—including Russell Moore, Shane Claiborne, Katelyn Beaty, John Fea, and Preston Yancey—have expressed similar frustration with the term or abandoned it during the 2016 election season.
Others have held fast to the evangelical label, despite reservations. Mark Labberton and Richard Mouw released a statement defining Fuller Seminary's association with the term. They write,
Because of its non-negotiable commitment to the evangel, God's good news, Fuller Seminary will continue to identify itself as evangelical. We must understand evangelical ...
1