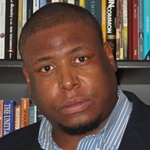 Brandon Washington
Pastor of The Embassy Church in Denver, Colorado
The day after the election, my six-year-old daughter's school convened an assembly in which her principal and teachers consoled the students. I was troubled by the despair conveyed from educators to first graders. That same day social media was littered with inappropriate optimism in response to the election. One camp anticipates the end of the world; the other anticipates mythical grandeur. In my estimation, both are modeling an unbiblical response to a presidential election. To an earthly president they have ascribed authority and competence that is unique to an eternal King. In light of this, The Embassy Church, on the authority of Psalm 72, has chosen to clarify expectations of an earthly president in a post-election sermon. Despair and optimism are both inappropriate because hope hinges on the temporary holder of a temporal office. Our hope is in the Christ who is divinely appointed as eternal King.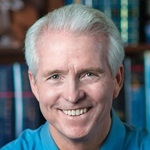 John Ortberg
Senior Pastor of Menlo Park Presbyterian Church in Menlo Park, California
We've been doing a series all month called "House of Cards"—not about political ideology, but about how to be a non-anxious presence by being rooted in a power deeper than human political power. We've looked at the three most important elections in history, as well as the greatest political decision ever made (all in the Bible). This weekend's message was already chosen before the election. Its title is "How Not to Fall Apart," and it is based on the life of Israel's first king, Saul.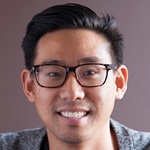 Aaron Cho
Associate Pastor of Community Life and Formation Elder at Quest Church in Seattle, Washington
We are a multi-ethnic body here at Quest Church, and suffice it to say, many in our family are hurting, angry, devastated, and afraid after Tuesday's election results. We gathered with our pastoral team and prayed about how we will engage Quest post-election. All of our pastors were receiving emails, calls, and texts (not to mention tons of social media messages) from members who are struggling. We couldn't ignore it. We had to address it.
We decided to host a time of lament, prayer, and support Wednesday evening. Our pastors decided to change Sunday's schedule and have each pastor offer a Scripture reading and reflection. We're inviting the church to respond by placing a sticky note of lament, confession, and/or an action step on the cross. Our response is not about any alignment with party lines or candidates. It's about the grievance of our democracy empowering a candidate who has again and again demonstrated a posture of racism, sexism, Islamophobia, and the list goes on. Our hearts are heavy, and we choose to sit in the muck and mire of our nation's depravity and seek Christ's incarnational peace, love, and hope.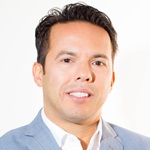 Samuel Rodriguez
President of The National Hispanic Christian Leadership Conference and the Senior Pastor of New Season Christian Worship Center in Sacramento, California
I will be preaching on the following message I posted to Facebook on the morning after the election: "A divided church will never heal a broken nation. Lord, make us one! #John17." The problem in America does not reside in the schism exacerbated by the electoral outcome. Our nation's greatest issue lies in the hands of a church divided by race, political agendas, and personalities. More than ever, God desires his church to be holy, be one, and be light.
Todd Wilson
Senior Pastor of Calvary Memorial Church in Oak Park, Illinois
I plan to make a few brief comments and lead our congregation in a pastoral prayer along the lines of 1 Timothy 2:1–4. I did, however, do a six-week sermon series on politics in September and October. It was called Extremist for Love. I did this, in part, because I think it's better to lay groundwork biblically, theologically, and pastorally before situations arise rather than after. I remember a wise pastor and mentor saying that he sought to build into his people a theology of suffering so that when the suffering comes, people will have already been prepared.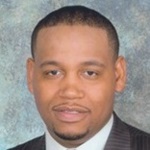 Romell Williams
Senior Pastor of Lilydale Progressive M.B. Church in Chicago, Illinois
#ElectionGrief has been appearing in my social media streams since Wednesday. I think it fittingly describes the shock and surprise of Tuesday's election outcome for both believers and non-believers. Fear, concern, panic, and heartbreak must be addressed from the pulpit with a word for these perilous times. I will be preaching a "Big God" sermon—a message that demands each hearer to look away from the inconsequential temporary issues of life and up to our great, good, and glorious God. I will preach about the sovereignty of God, the supremacy of Christ, the urgency of our mission, the necessity of prayer, and the reality of eternity. I want my sermon to remind people that God is not the incumbent; he's the eternal.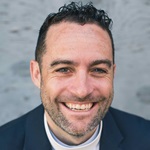 Aaron Damiani
Senior Pastor of Immanuel Anglican Church in Chicago, Illinois
Here in Chicago, the dominant reality for most of our people will be anxiety and a burden to stand with the vulnerable, including the disabled and minorities. Given that so many evangelicals helped to elect Trump, our congregation is highly aware that the gospel and the Christian church are being associated with bigotry, racism, and sexual assault. Because we feel conspicuous right now, we are tempted to avoid more exposure and to seek approval. Giving into this temptation would distract us from our calling to be the distinct people of God for the common good. We're choosing our city and choosing to love our culture with the love of Christ. In this age of rage and fear, the church is called to be distinct—as those who stand out because they exhibit the humility and love of Christ wherever God has placed us.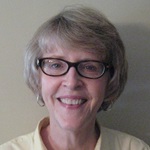 Linda Richardson
Associate Pastor of Church of the Savior in Wheaton, Illinois
I'm preaching on Malachi 3–4, which ends with, "For those who revere my name, the sun of righteousness will rise with healing in its wings." At that point in the sermon I will talk briefly about the election, relating it to several Facebook posts I've seen, such as this one from President Obama: "No matter what happens, the sun will rise in the morning." Jesus brings healing of all kinds into our lives, our country, and our world. It's his deep desire to do so. In addition, our worship leader is taking into consideration the need for unity as she chooses songs, and we are praying for unity in the Church.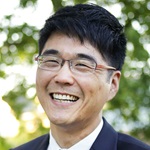 Mitch Kim
Senior Pastor of Wellspring Alliance Church in Wheaton, Illinois
This Sunday I will encourage our people to continue the messy and mundane work of loving one another across political, generational, ethnic, and gender lines. Our diverse church can easily be divided by this election; while some sigh in relief because their contested values may now be upheld, others grieve in despair over the devaluing of women, minorities, and immigrants. In the midst of differences and diversity, Christ empowers us to a Trinitarian unity without uniformity (John 17:21). The division of our nation can only be healed by the unity of the church.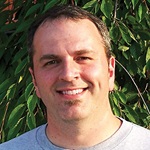 Tony Myles
Lead Pastor of Connection Church in Medina, Ohio
We're amending our sermon series to speak into the wake of the election. Our church is in Cleveland, and few members of our congregation felt like either major candidate deserved the win. The phrase "lesser of two evils" has dominated.
The election was fueled with anger and slander, and we're culturally fatigued. There is a real sense of grief that has left us numb—like after we lose a loved one. We're going to invite people Sunday to write their feelings and thoughts on paper as our Lead Team reads them from the stage. In this way, we can confess how we feel and then journey toward Jesus together.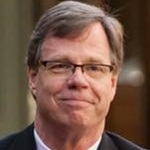 Clay Brown
Senior Pastor of Westminster Presbyterian Church in Amarillo, Texas
The election will be referenced, but it will not be the focal point of the sermon. It will be a focal point of congregational prayers, however. In the sermon (Matthew 15:21–28, on the faith of the Canaanite woman), I will focus on God's grace, the woman's faith, her status as an outsider, and Jesus' response to her. Divine grace extends to all peoples, so we should extend grace to one another. That is a truth that certainly applies to post-election responses from both left and right.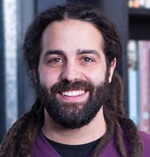 Daniel Fusco
Lead Pastor of Crossroads Community Church in Vancouver, Washington
Vancouver pastor Daniel Fusco addressed the results of the election with the following 2-minute video, posted on the day after the election.